D-backs focused on improving defensively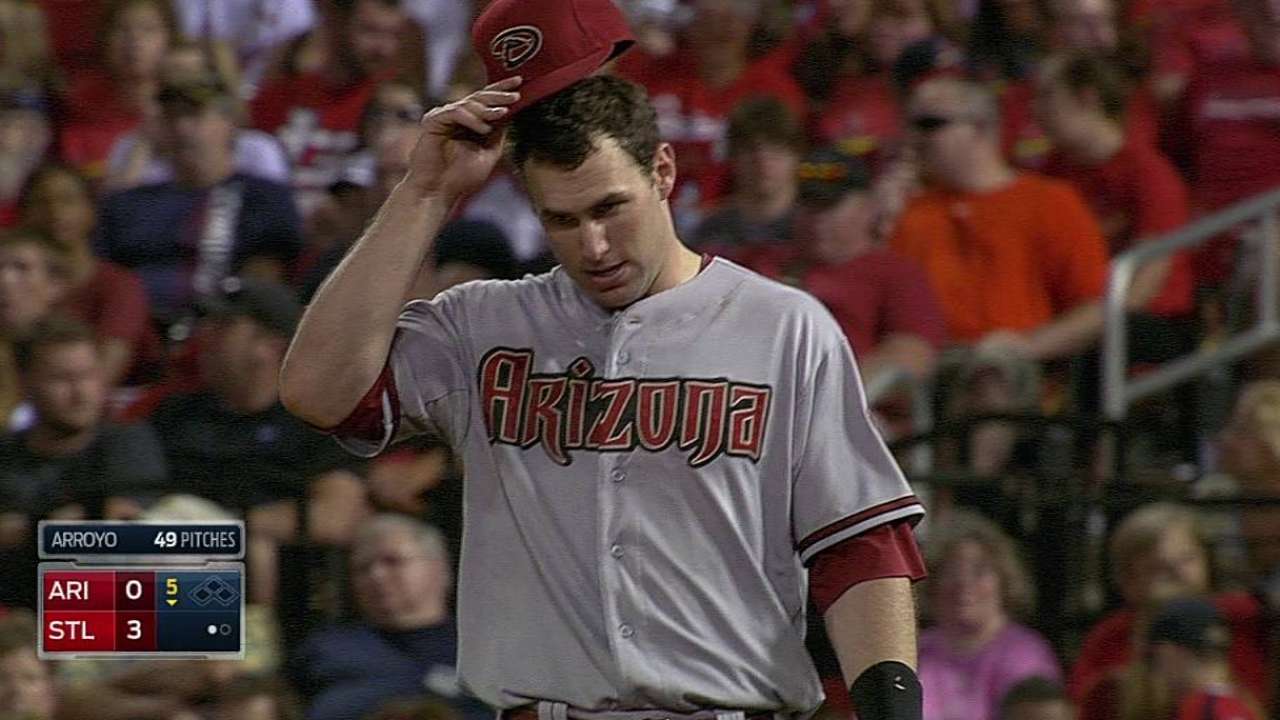 NEW YORK -- The D-backs, in their quest to improve, are putting an emphasis on defense, said first baseman Paul Goldschmidt. Arizona's fielding percentage this season is .980, which is the one of the lowest in the Major Leagues.
Goldschmidt, much like many of his teammates, knows he can do better. Through 50 games, Goldschmidt has almost as many errors this season (four) as he had all of last season (five) in 159 games.
"There's been some positives, but I think there's been some mistakes I've made," Goldschmidt said. "You're working on it daily. It might not even be an error. Maybe you throw to a different base or your positioning was a little bit off."
As a team, the D-backs have 37 errors, which ranks fifth in the Major Leagues. The Reds, who lead the Majors in the fielding percentage, have less than half that many errors (19) in comparison.
"I know we haven't played up to our potential," Goldschmit said. "We haven't done as good of a job as we need to do. For us to not be playing well this stage of the season has really taken everything -- and defense is a part of it."
Nate Taylor is a contributor to MLB.com. This story was not subject to the approval of Major League Baseball or its clubs.