Goldschmidt raises funds for Children's Hospital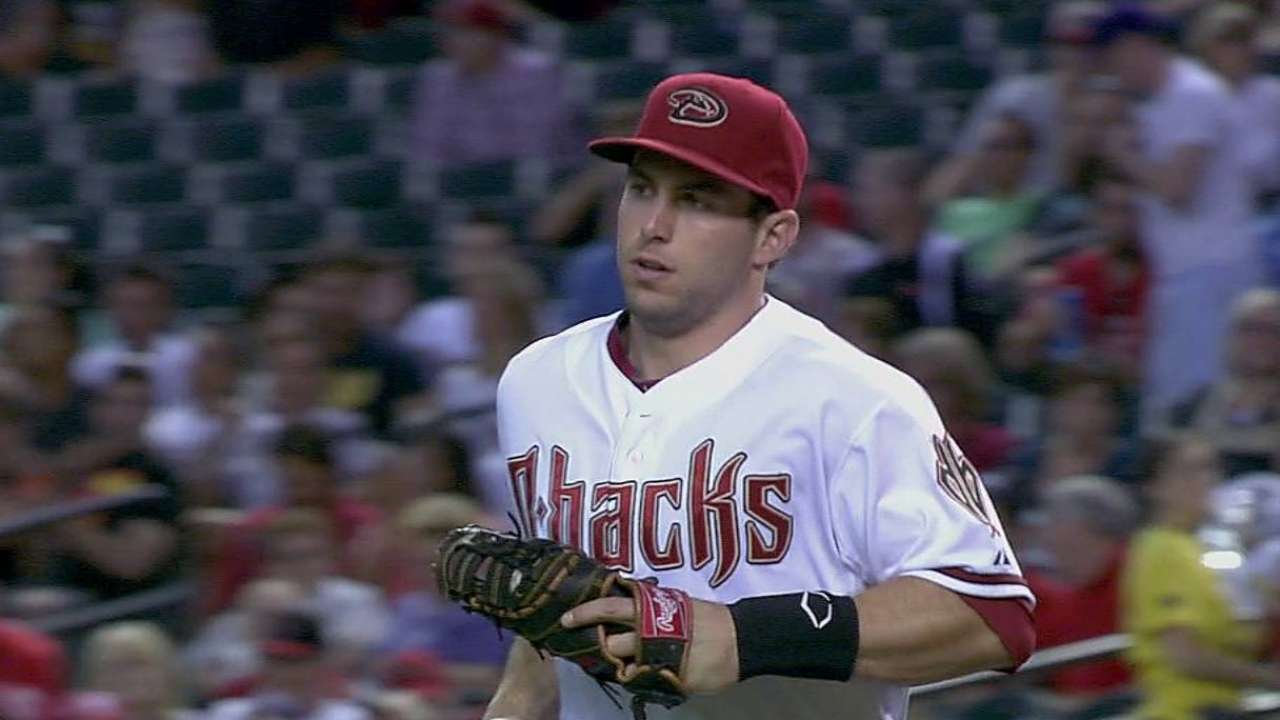 DENVER -- D-backs first baseman Paul Goldschmidt does not like to bring attention to himself, but there is one big exception -- when it benefits Phoenix Children's Hospital.
As a way to raise money for the hospital, Goldschmidt and his wife, Amy, have started Goldy's Fund 4 Kids, which supports programs that continue to lift the spirits of the hospital's patients and families.
Last September he was able to raise $100,000 with a limited-edition print, and this year fans who donate at least $44 to the fund will receive a limited-edition 10-inch Paul Goldschmidt "Bleacher Creature."
"It was pretty unbelievable," Goldschmidt said of the money raised last year with the print. "It just goes to show you the great fan support we have here. The support was overwhelming and I was so grateful for it. It goes to such a good cause. To build on that, we had the idea of coming up with a Bleacher Creature."
Goldschmidt became involved with Phoenix Children's Hospital after his 2011 rookie season when he ran into a high-ranking member of the hospital's foundation at a golf tournament. After talking it over with Amy, they decided to make Phoenix Children's Hospital the main focus of their charity efforts, and a week later they signed up to be volunteers.
Goldschmidt shuns publicity for his visits except in those cases where he thinks it will help the hospital's efforts.
"The kids are really an inspiration," he said. "You go and hang out with them, and no matter what it is they're dealing with they always seem to have a smile on their face, they're so positive. They just want to hang out and play a board game or a video game or talk about baseball. So many times we can get caught up in the little things in our lives and get upset about a call on the field or something off the field that really isn't that big of a deal and just to see how positive the kids and their families are, it's had a huge impact on me. It's just been a great place to get involved with."
Steve Gilbert is a reporter for MLB.com. Read his blog, Inside the D-backs, and follow him on Twitter @SteveGilbertMLB. This story was not subject to the approval of Major League Baseball or its clubs.