Goldschmidt gets rare night off vs. Rockies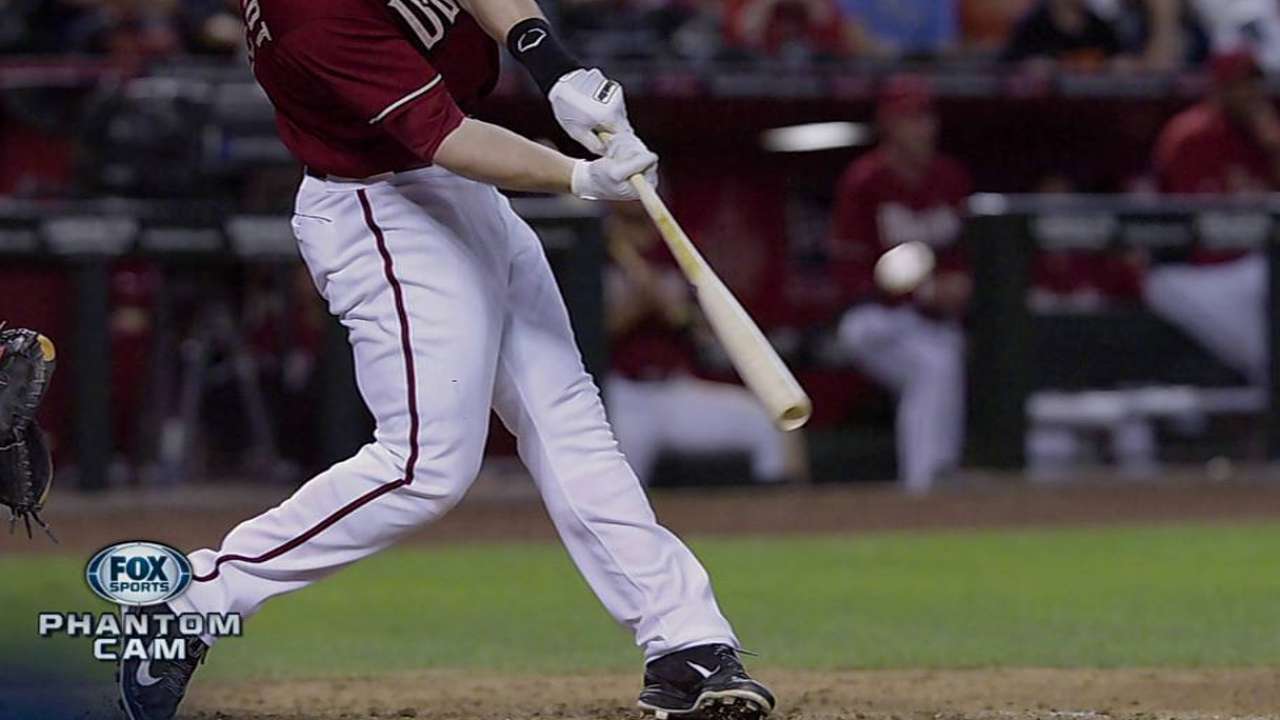 DENVER -- After the team landed in Denver on Monday night, D-backs manager Kirk Gibson sent first baseman Paul Goldschmidt a text message to let him know he would not be in the starting lineup for Tuesday night's series opener with the Rockies.
It is the first time this year that Goldschmidt has not been in the lineup snapping his streak of starts at 59, one shy of Travis Lee's club record of 60 by a first baseman in 1998.
"I thought it was the right thing to do," Gibson said of the decision. "We've been talking about it for some time."
Taking Goldschmidt's bat out of a lineup that has struggled to score runs is not something Gibson does lightly, but recently he said he's seen signs that Goldschmidt is tiring.
With Monday a day off for the team, it meant that Goldschmidt would get two straight days off, not that he would say he needed them.
"I think you always want to play, but obviously we have other guys on the team who are very capable of playing, too, and the manager makes that decision, so it's understandable," Goldschmidt said. "I mean what are the chances you're going to play every game? But nobody is ever going to say, 'Yeah I need a day off or I want a day off.' It can be helpful, it's a long season, so there's that part of it, too."
Did he try to lobby Gibson to play?
"He's making decisions that are best for the team or best for me individually so you can't argue with that," Goldschmidt said. "He's not doing anything that he doesn't think will give us the best chance to win."
Nick Evans started in Goldschmidt's place, his first start since being called up from Triple-A Reno last week.
Steve Gilbert is a reporter for MLB.com. Read his blog, Inside the D-backs, and follow him on Twitter @SteveGilbertMLB. This story was not subject to the approval of Major League Baseball or its clubs.