Ross grinding to break out of offensive funk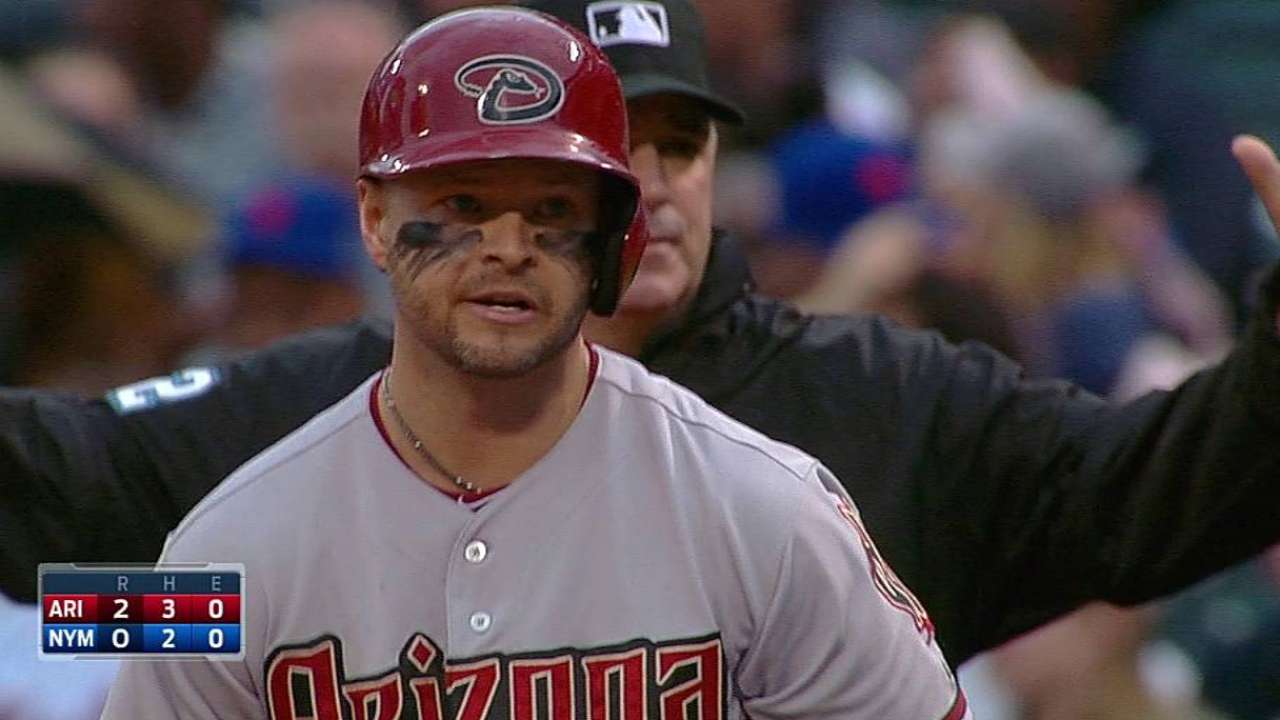 DENVER -- D-backs outfielder Cody Ross has tried to keep a positive attitude so as not to drag down his teammates, but inside the struggles of 2014 are clearly taking their toll.
"It's been a grind," Ross said. "Obviously it hasn't gone the way you sort of draw it up at the beginning. The last thing you want to do coming off an injury is start off slow, because you kind of feel like you're behind the eight-ball already. It's just a bad feeling."
Ross suffered a devastating injury last August when he fractured and dislocated his right hip while running to first base.
After an arduous rehab process Ross was back in action in mid-April and while the hip has held up, his batting average has sunk to .179 heading into Wednesday night's game.
"I've probably put more work in the cage this year than I have my whole career," Ross said. "But I have to stick with it. I'm trying different things. I've changed things. So right now I feel like I've got an idea what's going on and I've changed a couple of things mechanically and I feel like I'm in a better spot."
D-backs manager Kirk Gibson left Ross out of the lineup Wednesday and said that he might do that for the near future while Ross works in the cage to be more comfortable with the mechanical changes the team has asked him to make.
Once Ross does get back in the lineup, he knows that sometimes all it takes to turn a season around is a good game or two.
"If you go out there and get a couple of hits no matter what you're doing, your confidence level goes up and then it starts going and it just snowballs," he said.
Steve Gilbert is a reporter for MLB.com. Read his blog, Inside the D-backs, and follow him on Twitter @SteveGilbertMLB. This story was not subject to the approval of Major League Baseball or its clubs.