Arizona takes hard-throwing Reed in Round 2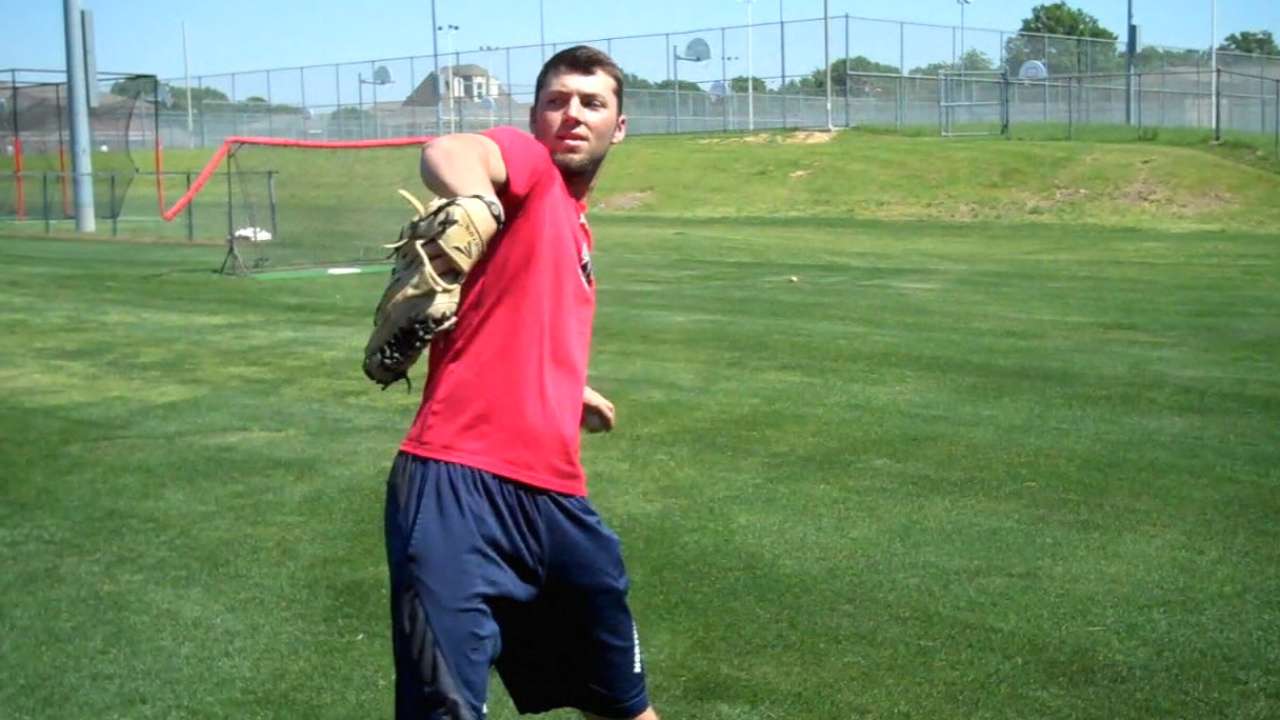 DENVER -- The numbers for the D-backs second-round pick are simply ridiculous.
Left-hander Cody Reed, who the D-backs picked No. 54 overall, was 10-2 with a 0.46 ERA this past season for Ardmore (Ala.) High School.
Oh yeah, he also struck out 226 batters and walked just 17 in 92 innings.
Now, granted Alabama high school baseball is not the same as say California, Florida, or Arizona, but that's still a lot of strikeouts.
"He did what he was supposed to do," D-backs scouting director Ray Montgomery said.
Reed, like Arizona's first-round pick, Touki Toussaint, has committed to attend Vanderbilt University, but Montgomery seemed to like the D-backs' chances of signing him. The No. 54 overall pick carries a $1,034,500 value.
Reed's Draft stock rose quickly along with the velocity on his fastball between his junior and senior seasons. After hitting 88-90 mph as a junior, he was pumping his fastball at 92-95 this past year.
"He gained some extra strength for sure," Montgomery said. "He's a big-boned guy so he's physical. It might have contributed to him gaining some extra velocity, but I think he was building that way in the progression we had seen over the last year and a half."
D-backs area scout, Joe Mason, was responsible for scouting Reed.
"He's been in it a long time and seen a lot of players and this was one he really wanted," Montgomery said of Mason.
Reed also has a changeup and at times a sharp slider, although it can also turn into a slower slurve-type pitch.
"Strike-thrower," Montgomery said. "Just a physical left-hander that we really liked and thought we got him in a good spot."
Listed at 245 pounds, Reed's weight went up to 260 this spring and there is some question about his conditioning.
"I think a few months in the desert will do him some good," Montgomery said.
Included in his strikeout totals were individual games of 19, 19, 20 and 21 strikeouts. For his efforts he was named Alabama's Gatorade Player of the Year.
At the plate this year Reed hit .494 with 10 doubles, six home runs, 33 RBIs, a .667 on-base percentage and an .800 slugging percentage.
Reed will turn 18 on Saturday.
The Draft continues on Friday with Rounds 3-10. The MLB.com pregame show begins at 9:30 a.m. MST, with exclusive coverage of Rounds 3-10 beginning at 10 a.m. MST.
Steve Gilbert is a reporter for MLB.com. Read his blog, Inside the D-backs, and follow him on Twitter @SteveGilbertMLB. This story was not subject to the approval of Major League Baseball or its clubs.