Goldschmidt named Houston's top big leaguer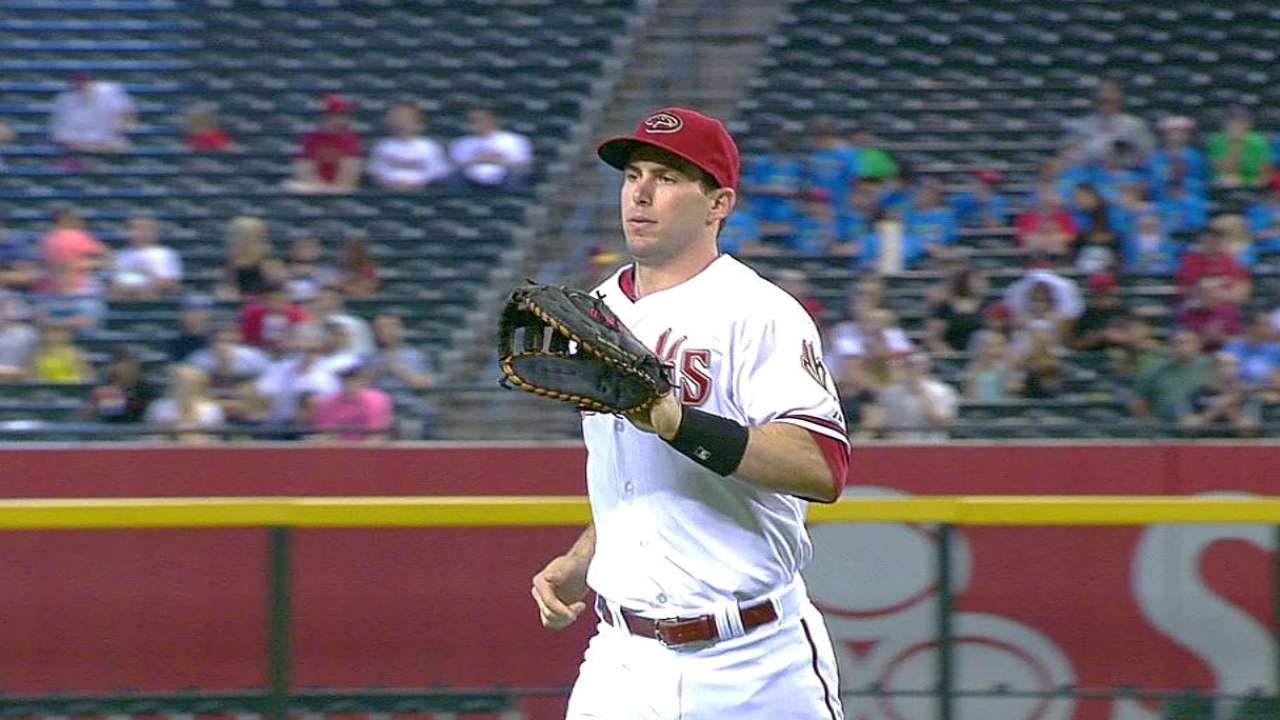 HOUSTON -- Paul Goldschmidt grew up coming to games at Minute Maid Park.
He remembers the playoff runs of the mid-2000s, and watching Astros legends like Craig Biggio, Jeff Bagwell and Lance Berkman. Wednesday was the second time in Goldschmidt's Major League career in which he played at Minute Maid Park. The first came in 2012.
Before Wednesday's game, Goldschmidt received the 2013 Houston Area Major League Player of the Year award in a pregame ceremony. The Houston chapter of the Baseball Writers' Association of America chose Goldschmidt for the award.
"It's a big honor," Goldschmidt said. "There's a lot of good players here. It's just an honor to win it."
Goldschmidt graduate from The Woodlands High School in Spring, Texas, which is about 35 miles north of Minute Maid Park. He stayed close to Houston in college, spending three years at Texas State University in San Marcos, Texas.
2013 was a breakout season for Goldschmidt, as he hit .302 with 36 home runs and 125 RBIs for the D-backs and finished second in the National League MVP voting. Since Goldschmidt's Major League debut in 2011, he leads the NL with 281 RBIs and 113 doubles.
Goldschmidt said he used to watch the Astros like any other fan of a Major League team. It was players like Biggio, Bagwell and Berkman who provided a first impression of top-tier baseball for Goldschmidt.
While he grew up watching them, he doesn't know any specific habits that he acquired from those Astros players, and that includes the wide-open batting stance of Bagwell's.
"I remember randomly, he wouldn't teach anyone to hit the way he did," Goldschmidt said. "I'm sure I did in my backyard and stuff. Your stance changes over time. By the time it was pro ball, you've kind of moved on."
Mike Vernon is an associate reporter for MLB.com. This story was not subject to the approval of Major League Baseball or its clubs.