Hill says sweat the key to DH success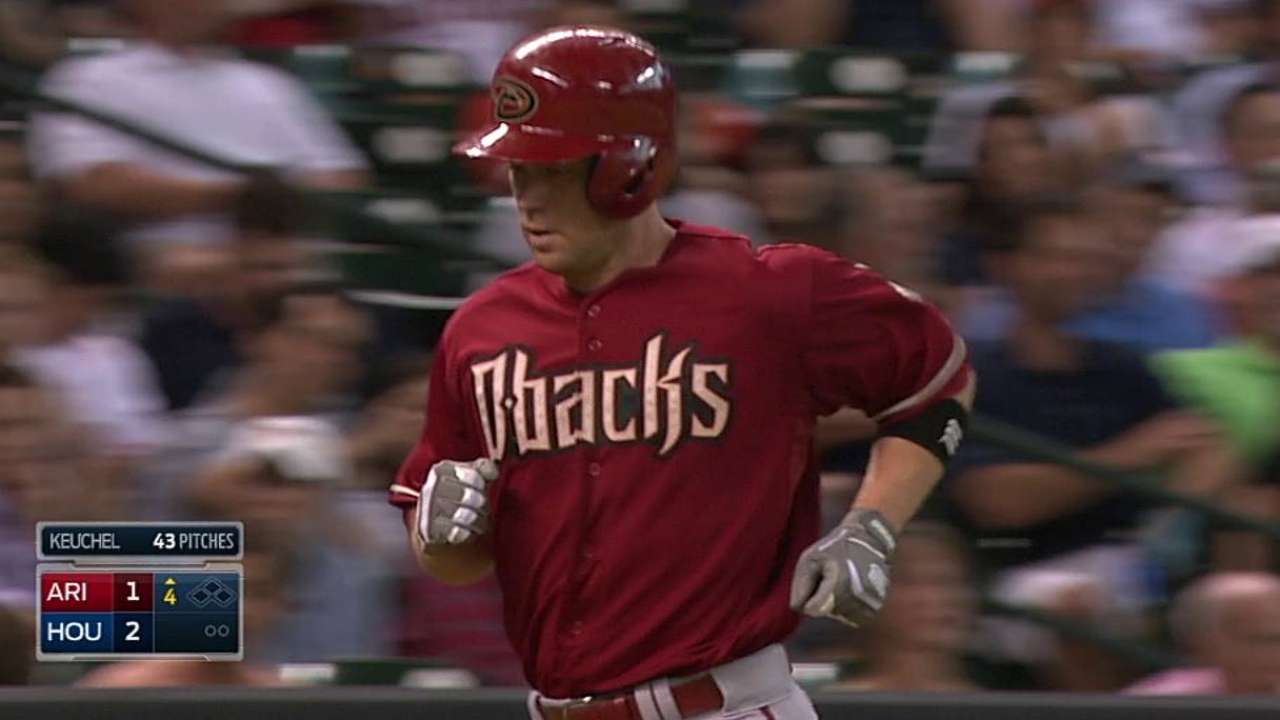 HOUSTON -- Aaron Hill got the idea from Frank Thomas.
What Hill learned from Thomas is that when serving as designated hitter, as he did on Thursday night against the Astros, it's a good idea to sweat.
"Frank Thomas would always ride the bike just to stay loose," Hill said. "That kind of gave me the idea -- not necessarily to do the same thing, but at least keep a sweat going and stay loose to get ready for the next at-bat."
Hill has served as DH before. After all, he spent seven seasons playing for the Blue Jays in the American League. He said it's important to watch how an opposing pitcher is throwing, but mostly, he'll make sure he's staying loose.
"I'll probably be in the weight room, running around, just breaking a sweat," he said.
Hill was one of the only members of the D-backs to have success against Dallas Keuchel in Wednesday's 5-1 loss to the Astros.
In the fourth inning, Keuchel threw a fastball inside that Hill turned on and sent to Minute Maid Park's Crawford Boxes for the D-backs' only run.
Hill will try to keep that success going against Houston's Scott Feldman on Thursday as the D-backs look to split the series.
Mike Vernon is an associate reporter for MLB.com. This story was not subject to the approval of Major League Baseball or its clubs.