Inciarte exits as precaution after collision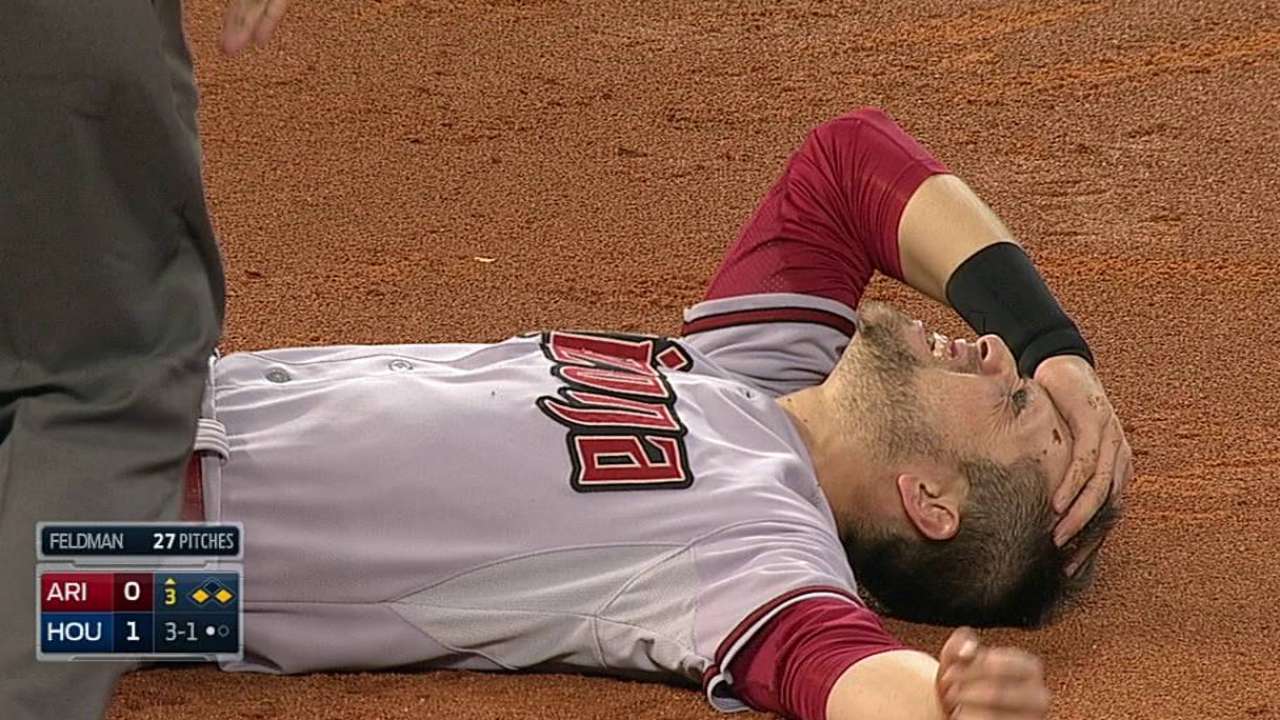 HOUSTON -- A collision on a stolen-base attempt led to Ender Inciarte's early exit from Thursday's game against Houston.
In the third inning, as Inciarte attemped to swipe second base, Houston's Jonathan Villar left the ground to field the throw from catcher Carlos Corporan, and his leg made contact with Inciarte's head.
Inciarte remained in the game and struck out swinging on his next at-bat, in the fifth inning, before being removed.
"He just wasn't feeling good, so we got him out of there," manager Kirk Gibson said of Inciarte, who is batting .205. "We'll be cautious on that situation."
Mike Vernon is an associate reporter for MLB.com. This story was not subject to the approval of Major League Baseball or its clubs.