Campana recalled to bolster outfield depth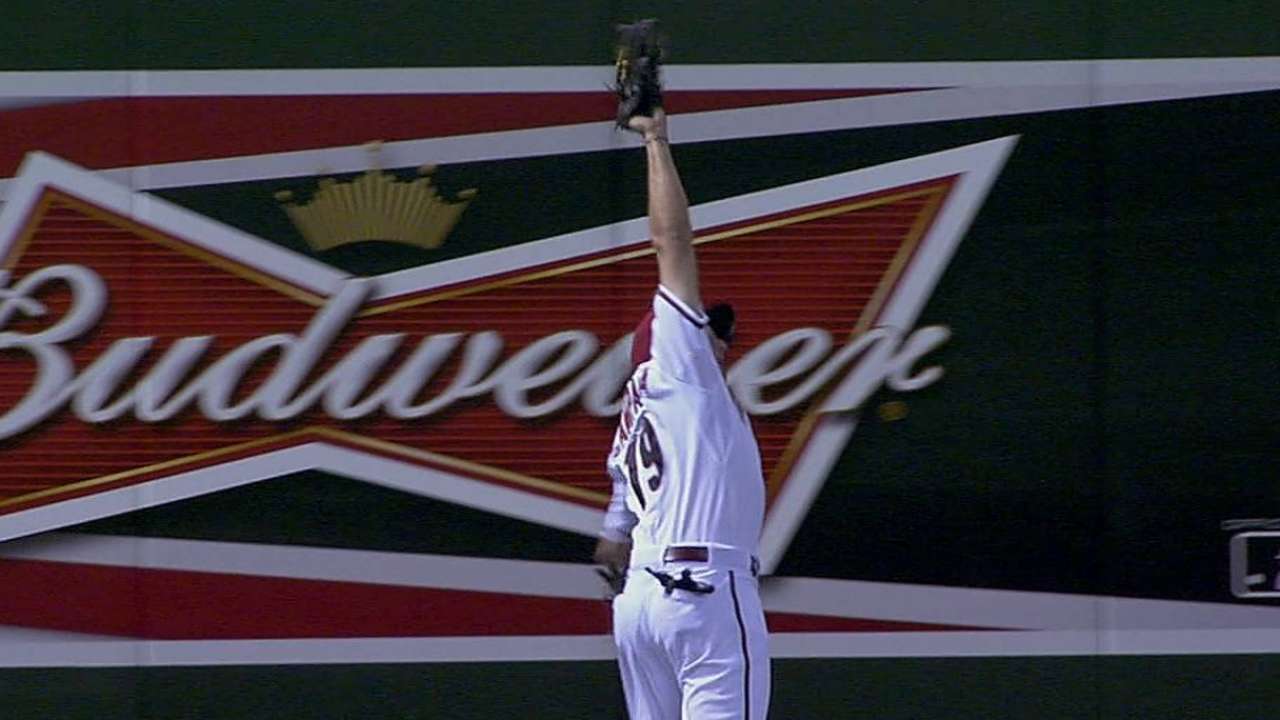 LOS ANGELES -- Tony Campana had fallen asleep during Triple-A Reno's late-night bus ride from Nashville to Memphis when the buzzing of his cellphone woke him.
On the other end of the line was Reno manager Phil Nevin, who was traveling separately in a car, with news that Campana was headed back to the big leagues to take the place of the injured Ender Inciarte.
"It's a good wakeup call," Campana said. "It's fun, though, every time. Anytime you can come up here it's exciting, so it's good to be here."
Campana got to Memphis around 3 a.m. and then caught a 10 a.m. flight to Los Angeles, hopping in a cab and arriving at Dodger Stadium just in time for batting practice.
"I'll just do what I can do every day, just see if I can have a little spark for as long as I'll be here," Campana said. "It could be a very short time. Just win a few games while I'm here."
Campana started the year with the D-backs and hit .160 in 51 plate appearances before being optioned to Reno on May 2. While with Reno he hit .286.
"I think the big thing is I felt OK at the plate when I left here," Campana said. "I felt like I was hitting the ball all right, just kind of hitting the ball at people. I was able to find some holes down there and anytime you're finding holes, your confidence gets up and that seems to keep going."
Steve Gilbert is a reporter for MLB.com. Read his blog, Inside the D-backs, and follow him on Twitter @SteveGilbertMLB. This story was not subject to the approval of Major League Baseball or its clubs.