Cahill to continue working on form at Triple-A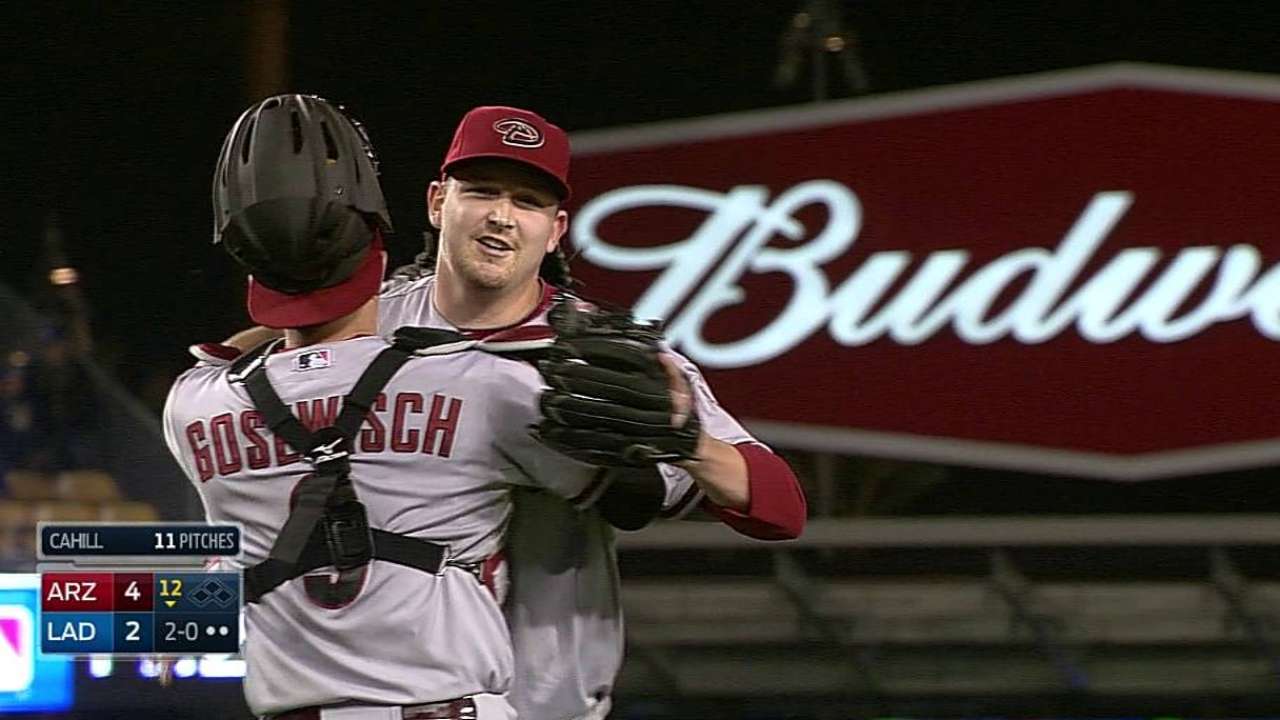 LOS ANGELES -- D-backs general manager Kevin Towers had trusted aide Bill Gayton in Visalia to watch Trevor Cahill's Class A outing Thursday night.
"Shaky first inning, better second inning," Towers said of the report he received. "They're working on some things mechanically with him with his hands and where he puts his hands. You know he hit two guys with breaking balls and gave up a home run."
Cahill allowed four runs over two innings. He hit two batters and allowed a pair of hits.
"I'm not putting a lot into the results early," Towers said. "I'd be more concerned if there's similar results a month from now. He was erratic, similar to what we've seen. I didn't think just by sending him down all of a sudden he was going to start pounding the zone."
Cahill will start Tuesday for Triple-A Reno. Pitching guru Dave Duncan is expected to spend time with Cahill, and the team had its mental performance coach, Peter Crone, meet with Cahill as well.
Steve Gilbert is a reporter for MLB.com. Read his blog, Inside the D-backs, and follow him on Twitter @SteveGilbertMLB. This story was not subject to the approval of Major League Baseball or its clubs.