Tuffy stays ready, earning more playing time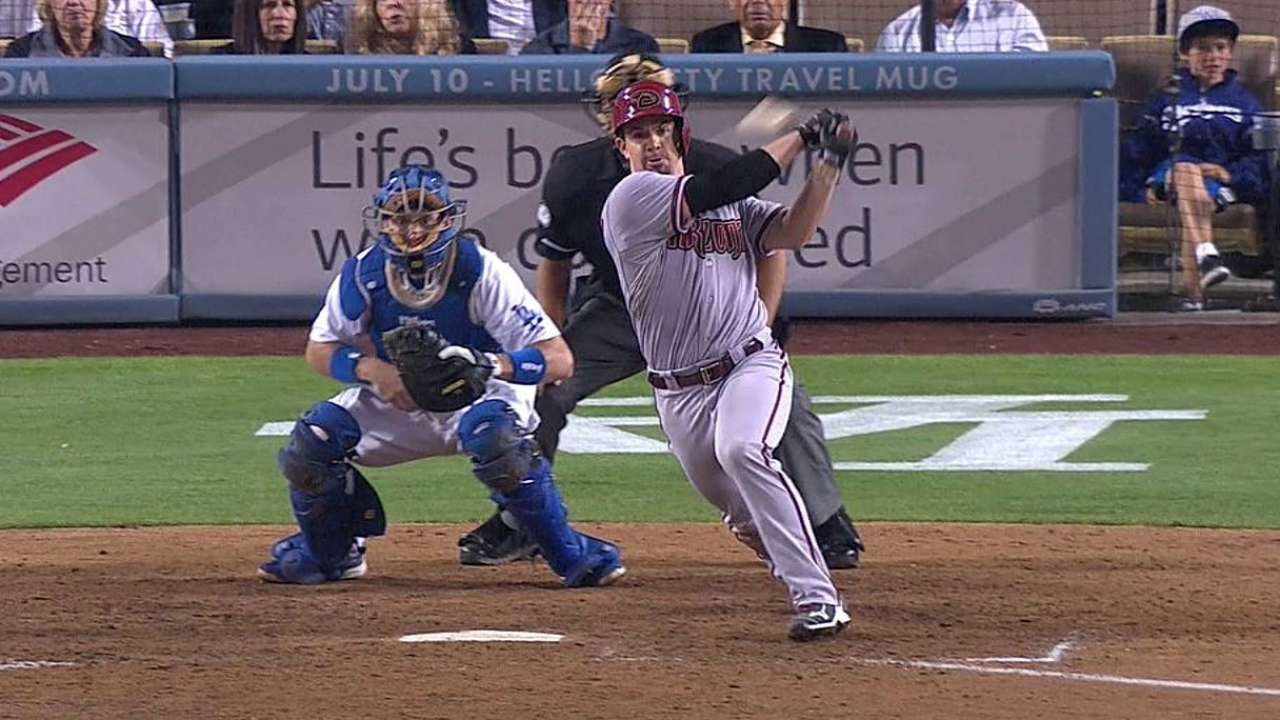 LOS ANGELES -- As the season wears on, D-backs manager Kirk Gibson is likely to give starting catcher Miguel Montero some more days off.
When he does, you can expect backup Tuffy Gosewisch to be ready.
Gosewisch started in place of Montero on Friday and went 3-for-4.
"Tuffy's been playing good for us when I've been putting him in there," Gibson said. "He's played well. You'll see him more often."
That's fine by Gosewisch, who approaches each day as though he's going to start even though the chances are he will not.
"Mentally, I do that just so that mentally every day I'm ready to play," he said. "I think that helps. If I'm not in there, then fine, but I'm ready in case I am."
That goes for keeping his body ready as well.
"Physically I'm doing all the same stuff I would if I were starting," he said. "I probably work out a little more just to keep my body in shape, because it's not taking the beating it would if I were catching every day. So if something happens where I need to catch four or five days in a row, I don't want it to shock my system, so I try to keep my legs strong."
Steve Gilbert is a reporter for MLB.com. Read his blog, Inside the D-backs, and follow him on Twitter @SteveGilbertMLB. This story was not subject to the approval of Major League Baseball or its clubs.