Montero working to neutralize shifts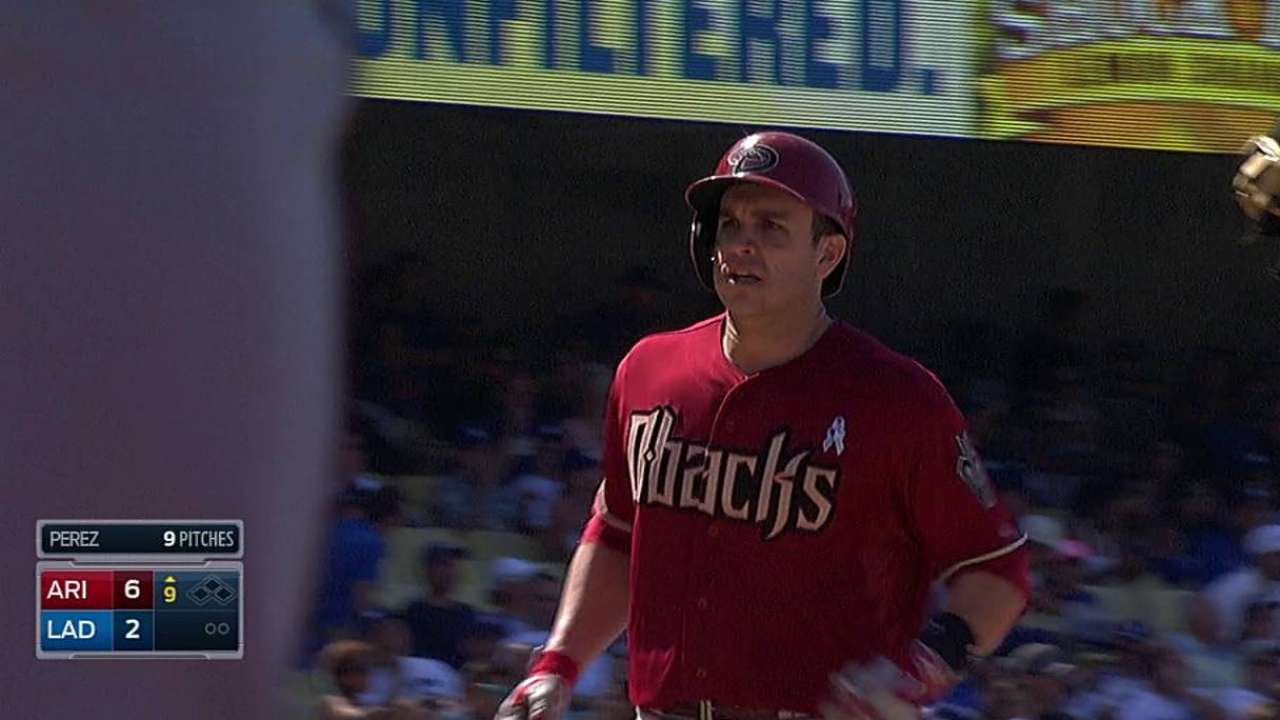 PHOENIX -- Veteran catcher Miguel Montero doesn't take kindly to shifts.
The left-handed-hitting Montero, who is primarily a pull hitter, has been trying to hit the ball the opposite way against teams that move to the right side of the field for him -- even if that means dropping down the occasional bunt.
"Speed kills," Montero said, laughing.
But with more teams employing shifts to neutralize sluggers, Montero has been legging out more infield hits and has gotten on base twice thanks to surprise bunts.
"One thing about Miggy is that he's 'heady,' he's thinking," manager Kirk Gibson said. "He's always hustling."
Before this season, Montero averaged about five infield hits per year. Sixty-six games into the 2014 campaign, he already has nine.
"They're doing all these computer things now, and they play the shift and they play it all the way in their outfield," Montero said. "So if you lay the bunt down, you really don't have to be fast, you just have to put it down and jog down to first and get to first and get your base hit.
"They give it to you, why not take it?"
Not only is Montero legging out more infield hits, he's showing more power the opposite way. He has seven career opposite-field home runs (compared with 86 to the pull field and center). Three of those have come this season.
"When you feel good at the plate and you're seeing the ball good, you're going to hit the ball where the pitch is," he said. "It's not that you're just hitting the ball the opposite way. They're pitching me away, and my swing has been kind of [on the] right path so far."
Adam Lichtenstein is an associate reporter for MLB.com. This story was not subject to the approval of Major League Baseball or its clubs.