Bolsinger pressed into immediate service upon callup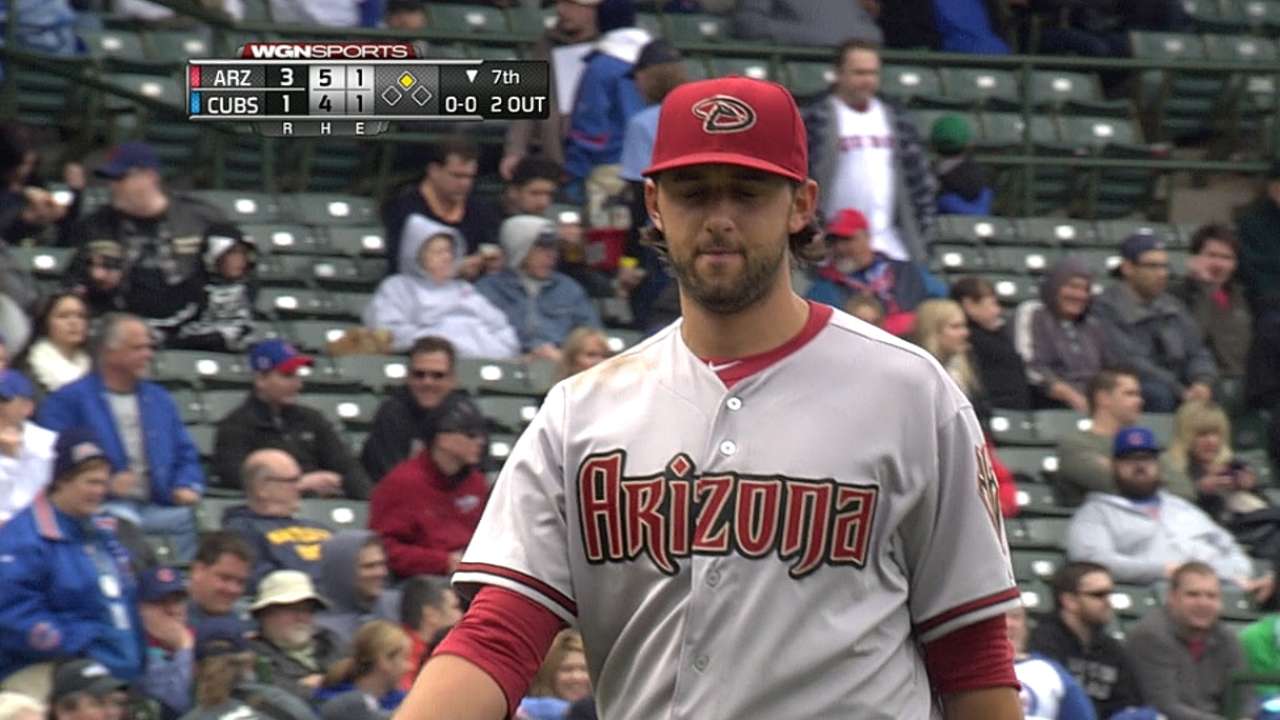 PHOENIX -- With veteran starter Bronson Arroyo on the 15-day disabled list with a sprained elbow -- not a strain, as previously thought -- the D-backs on Tuesday called up right-hander Mike Bolsinger from Triple-A Reno to take his place on the roster.
To make room for Bolsinger and keep 13 position players, the D-backs sent reliever Will Harris, who was charged with the loss on Monday against the Brewers, to Reno.
Bolsinger got the chance to make a quick impact on the Major League team, starting on Tuesday in the second game of the four-game set.
Bolsinger struggled in a five-game stint with the team earlier in the season, going 1-2 with a 6.08 ERA before being sent to Reno.
"He was decent up here the first time," manager Kirk Gibson said. "All of his starts were good except for one, but [he just needed] a better understanding on how to use his pitches in what situations, how to navigate his way through the lineup."
Gibson said that Bolsinger improved on those aspects at Reno, and it shows in his Minor League statistics.
In nine games in the hitter-friendly Pacific Coast League, Bolsinger went 5-1 with a 2.73 ERA.
Catcher Miguel Montero said that sometimes being sent down can help a player regain his focus, which Bolsinger sometimes lost during his first stint with the D-backs.
"Getting sent down, of course, is not a good feeling," Montero said. "Going down there will help you regain that confidence again. Get a couple good outings and build up and feel good about yourself and come back here and do the same.
"The only thing I will ask from him is just to stay focused. He seems to kind of be out in space a little bit sometimes. He kind of makes my work a little harder, because I don't know if he's really in the game or we're really on the same page."
Adam Lichtenstein is an associate reporter for MLB.com. This story was not subject to the approval of Major League Baseball or its clubs.