Gibson ready to move on following drama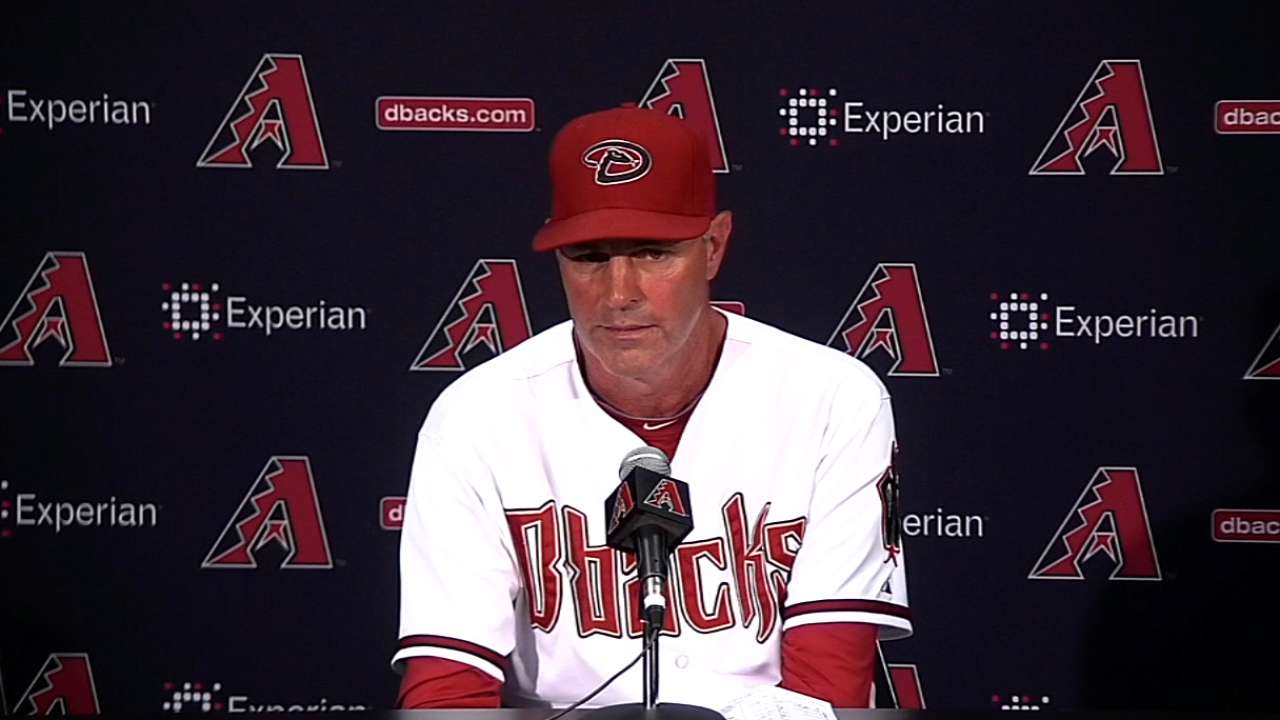 PHOENIX -- Manager Kirk Gibson on Wednesday was eager to move on following the D-backs' heated 7-5 loss to the Brewers on Tuesday.
"They throw inside; we throw inside," Gibson said. "Some people got hit on both sides, and there's all kinds of new story lines that are being created. It's got to stop."
The D-backs led for much of Tuesday's game, but fell behind and eventually lost after a seventh inning in which reliever Evan Marshall hit slugger Ryan Braun with a pitch -- loading the bases -- after throwing behind him.
After Marshall was ejected, Brad Ziegler gave up a grand slam to catcher Jonathan Lucroy, a hit that proved to be the game-winner.
That stretch of the game, starting with shortstop Chris Owings being hit by Brewers starter Kyle Lohse and ending with Lucroy's grand slam, drew national media attention.
"I didn't really pay much attention to it other than what people have told me, and the story line just goes on and on and on," Gibson said. "Everyone understands the game."
Gibson believes the focus on the hit batters should be taken off Braun and be put on Owings, as the pitch from Lohse came close to his head.
"Out of all the people who've been hit -- there's four people who've been hit in this series -- the Chris Owings one was the most alarming to me," he said. "The ball was at his neck. That's the most alarming. Nobody's talking about that. They're talking about Ryan Braun."
Adam Lichtenstein is an associate reporter for MLB.com. This story was not subject to the approval of Major League Baseball or its clubs.