Relief pitcher Stites earns first Major League callup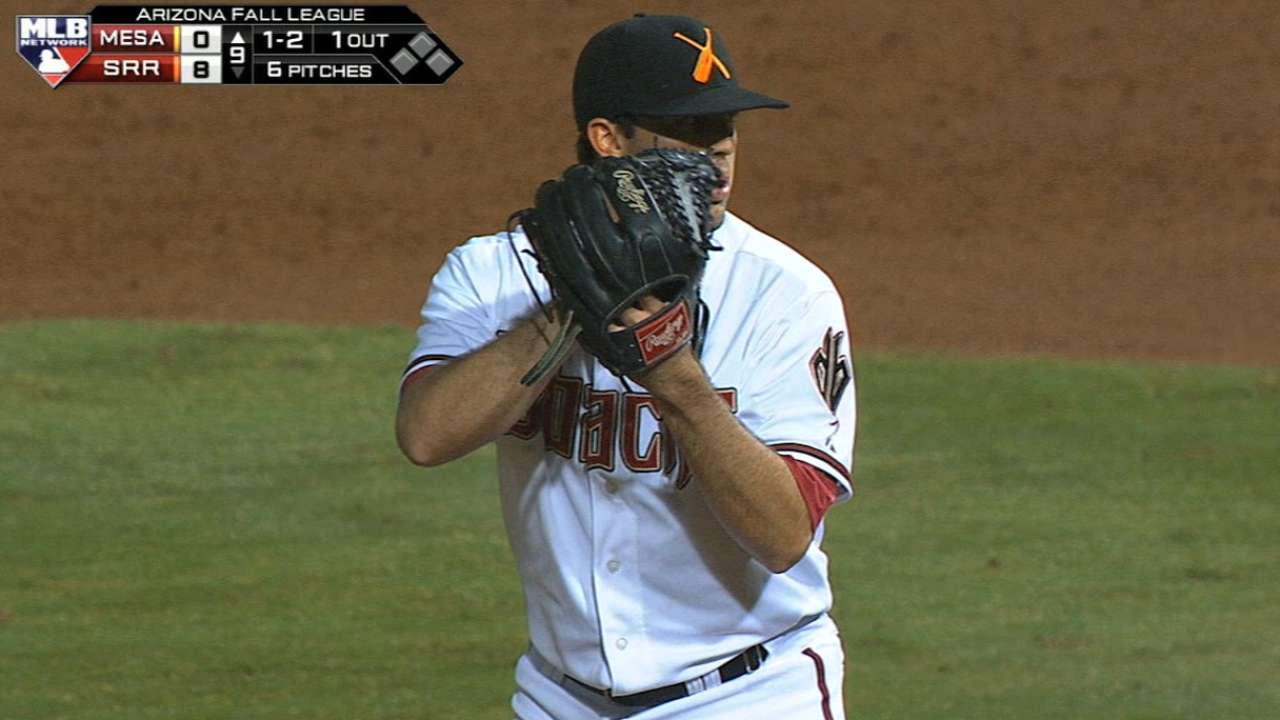 PHOENIX -- As soon as he got the word that he was headed to the big leagues for the first time, D-backs reliever Matt Stites called his parents.
Of course, by the time Stites had gotten the news Wednesday night, it was 10:30 p.m. in Reno and 12:30 a.m. back where his parents were in St. Louis.
"My parents were sleeping, I had to call them twice to wake them up," Stites said. "But I think they were OK with it."
Chances are they were more than OK with their 24-year-old son getting to the Major Leagues.
Stites, who was acquired last July 31 in the deal that sent Ian Kennedy to San Diego, was 0-1 with a 2.89 ERA in 29 games for both Double-A Mobile and Triple-A Reno.
"My fastball location has been better," said Stites, the D-backs' No. 8 prospect. "I've had a few more walks than I would like to, but that was just kind of a few games; I was just kind of scatterbrained, I wasn't really focused, I guess. Fastball command has been there and my slider has come along the last two or three weeks, so that's been very helpful for me."
He made his debut with the D-backs in the eighth inning of Thursday's 4-1 loss to the Brewers, retiring two of the three batters he faced.
Steve Gilbert is a reporter for MLB.com. Read his blog, Inside the D-backs, and follow him on Twitter @SteveGilbertMLB. This story was not subject to the approval of Major League Baseball or its clubs.