Reed quits smokeless tobacco after Gwynn's death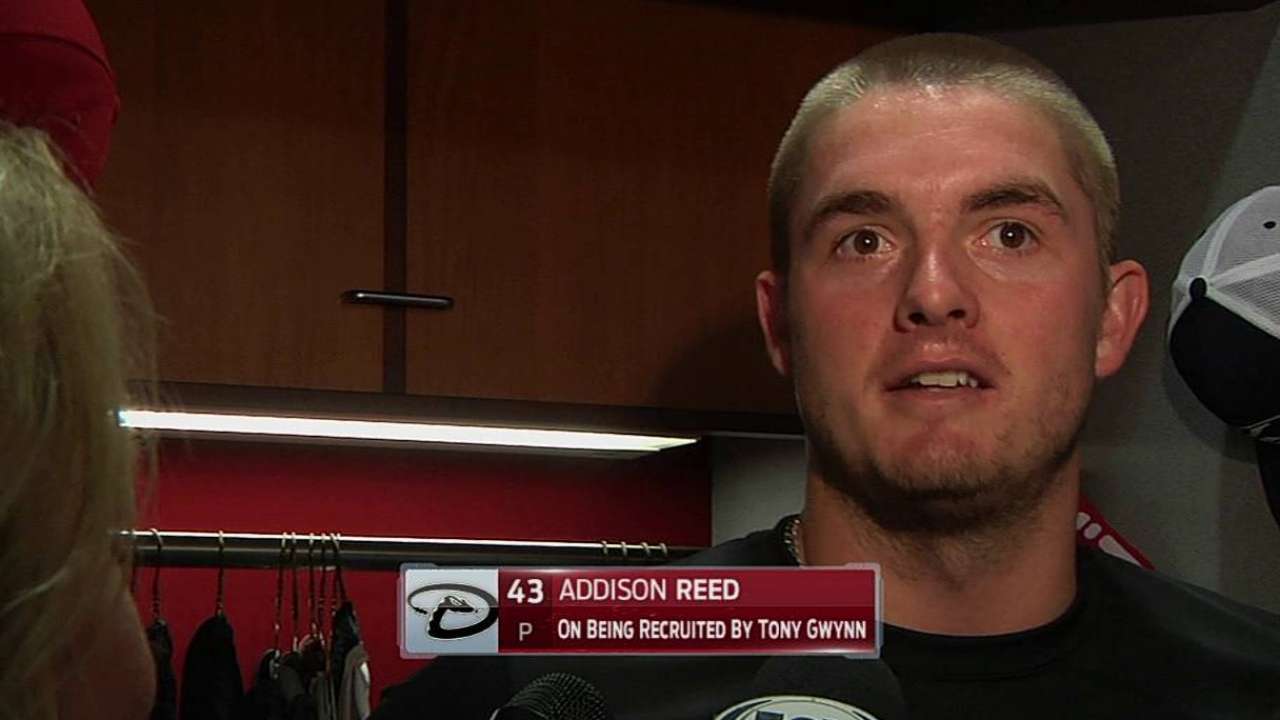 PHOENIX -- When Addison Reed received the news Monday that his former San Diego State baseball coach, Tony Gwynn, had passed away due to cancer, the D-backs reliever knew just what he had to do.
Reed arrived at Chase Field and gathered the seven cans of smokeless tobacco that he had in his locker and dumped them in the trash.
Then he took the two he had in his car and disposed of them as well.
"It's one of those things where I've done it for so long it's just become a habit, a really bad habit," Reed said of using smokeless tobacco. "It was something I always told myself I would quit, like next month, and the next thing you know it's been six or seven years."
Gwynn had said publicly that he believed his salivary gland cancer was caused by his heavy use of smokeless tobacco.
That was enough to make Reed, who tried smokeless tobacco for the first time as a junior in high school, change his ways.
"It started to get bad my first year in pro ball and it's one of those things where I've always done it," he said. "I'd come to the field and throw one in and have multiple ones. I'd have one on the ride home, one on the way to the field and it was one of those things where I always had one with me."
Now that is no longer the case.
"These five days have been kind of rough, but I think it's something that's doable," Reed said. "I don't have any cans in my locker, so as long as I don't go and buy any, I should be all right."
Steve Gilbert is a reporter for MLB.com. Read his blog, Inside the D-backs, and follow him on Twitter @SteveGilbertMLB. This story was not subject to the approval of Major League Baseball or its clubs.