D-backs welcome long-awaited off-day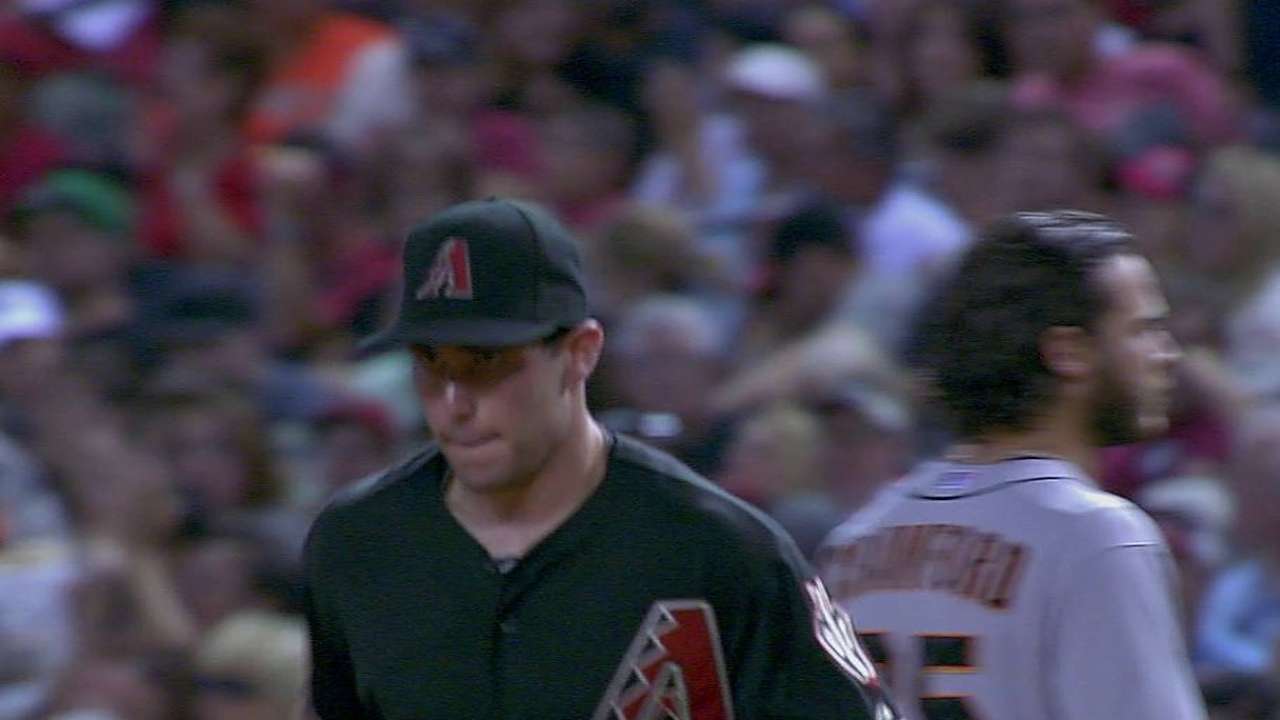 PHOENIX -- When the D-backs wrap up the finale of their three-game series against the Giants on Sunday, they will have played 20 games in 20 days. Fortunately for them, there's a rest on the horizon.
Monday is the D-backs' first off-day since June 2, and it will provide a much-needed break.
"It'll be nice," first baseman Paul Goldschmidt said before Sunday's series finale. "[Long stretches of games are] part of it. Everyone does it at different parts of the season, but it'd be nice to get a win today and then you can kind of enjoy the off-day."
Entering the final game of the 20-game stretch, the D-backs were 9-10 since their last off-day. They started that part of the schedule hot, winning five of the first six games, but then started to tail off toward the end.
Since going on the road to play the Astros, they are 3-8.
"It'll help," manager Kirk Gibson said. "It'll allow us to do some more stuff that we'd like to do. But overall, we've got through it OK."
The added bonus of the off-day is giving banged-up players an extra day of rest.
Shortstop Chris Owings sat out Saturday and was out of the lineup again Sunday with an ankle injury.
Owings said the off-day should help him get back into the lineup for Tuesday's home game against the Indians.
Catcher Miguel Montero, who has caught the most innings of any Major League catcher, said the recent stretch of games hasn't bothered him much, and he was more worried about getting a win Sunday than a day off Monday.
"It's been a long stretch, but honestly, I'm not going to lie, I haven't felt like it's been so long," he said. "If we win today, it's going to be a really nice day off tomorrow."
Adam Lichtenstein is an associate reporter for MLB.com. This story was not subject to the approval of Major League Baseball or its clubs.