Reed still owns Gibson's full support as closer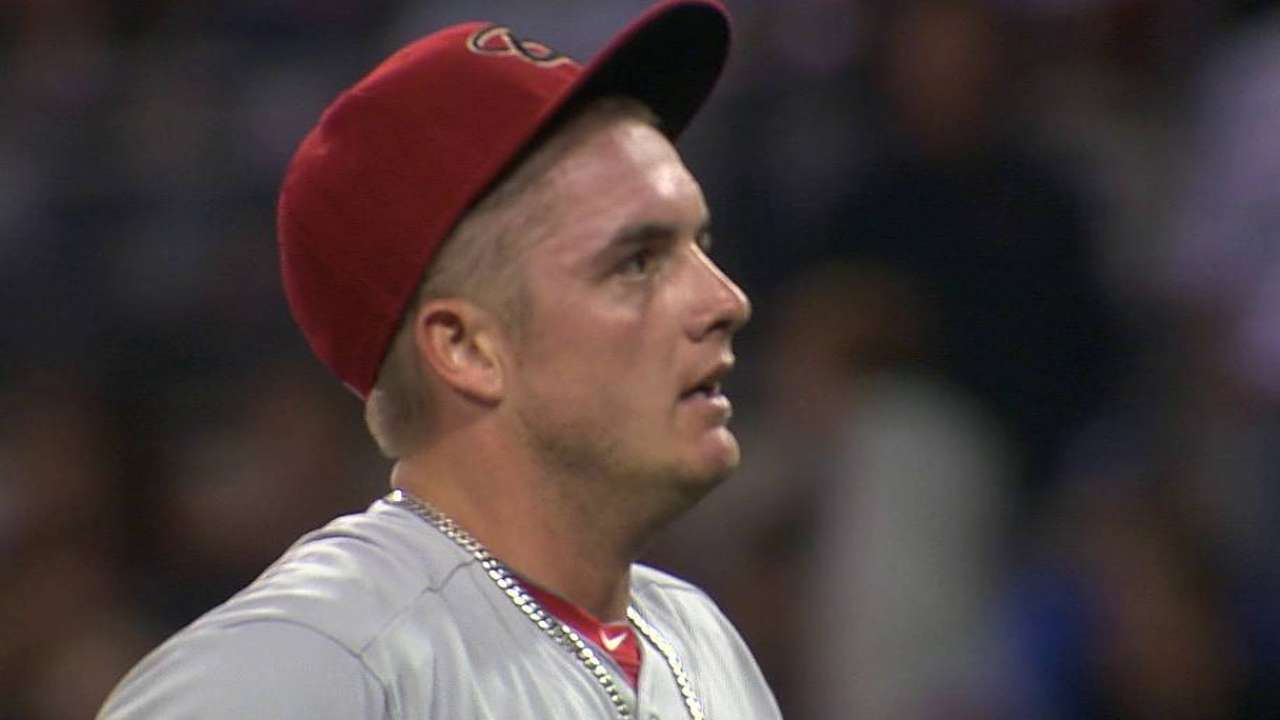 PITTSBURGH -- There was no doubt in D-backs manager Kirk Gibson's mind that Addison Reed would remain in the closer's role one day after blowing his fourth save of the season.
And Gibson did not much appreciate the question about it before Wednesday's game.
"Why would you ask?" Gibson said. "What, because a guy had a tough inning?"
Reed entered the ninth with two on, no outs and the D-backs leading 2-0. He was able to get one out, but missed his spot with a pitch to Starling Marte that resulted in a game-tying double off the wall in center and he allowed a broken-bat single to Ike Davis that drove home the game-winner as the D-backs lost, 3-2.
But Gibson's point was that there were other things that led to the loss.
"I write stuff on the back of my cards and it was very lengthy last night," said Gibson, referencing the notes he keeps about mistakes during a game. "We should have gotten the bunt down in the ninth inning too. I understand how you can sit and look at it -- he made a really bad 0-2 pitch to Marte and it really changed the whole game, but we had a lot of other opportunities to make good plays throughout the game. So I don't go through and re-evaluate every guy that made a mistake throughout the game."
Reed entered Wednesday's game 19-for-23 in save chances with a 4.15 ERA.
"I think he's been pretty good," Gibson said. "He's done a pretty good job for him. We've had no discussions about removing him. You might feel differently, but we don't."
Steve Gilbert is a reporter for MLB.com. Read his blog, Inside the D-backs, and follow him on Twitter @SteveGilbertMLB. This story was not subject to the approval of Major League Baseball or its clubs.