Arroyo plays catch while Trumbo nears Triple-A stint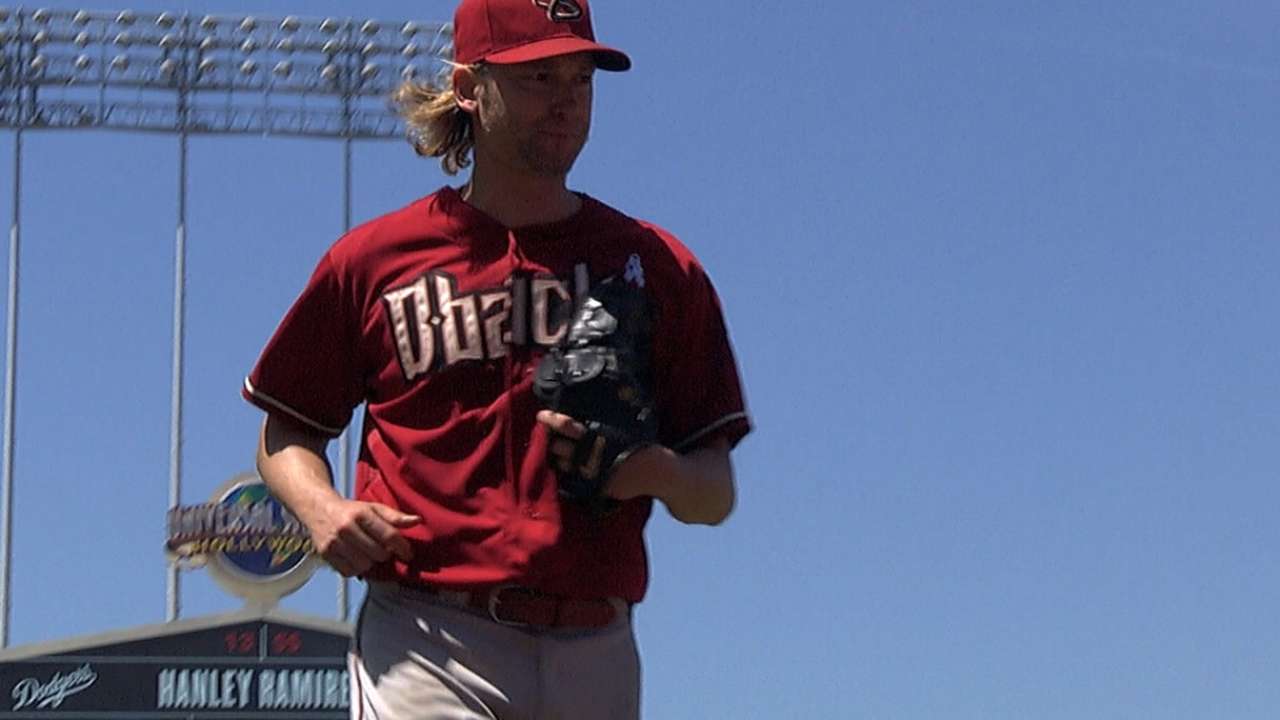 ATLANTA -- D-backs starter Bronson Arroyo played catch again on Friday after doing so for the first time on Wednesday since the right-hander went on the disabled list with a sprained right UCL on June 16.
"It was real light," Arizona manager Kirk Gibson said. "I don't think you're really going to know anything until he starts stretching out a little bit and starts throwing with a little more velocity."
Mark Trumbo, who has been sidelined since late April with a stress fracture in his left foot, is closer to returning. Gibson said Trumbo will move to Triple-A Reno early next week as he continues his rehab assignment.
"He was planning on doing it," Gibson said. "He was off [Thursday], so probably. I know they're trying to get him to Reno."
Trumbo has hit .500 (3-for-6) with a double, a homer, four RBIs and a strikeout in two games with the Arizona League D-backs. In 21 games before his injury, He was batting .210 (17-for-81) with seven homers, three doubles and 22 strikeouts.
Joe Morgan is an associate reporter for MLB.com. This story was not subject to the approval of Major League Baseball or its clubs.