Hill not affected by trade rumors, wants to stay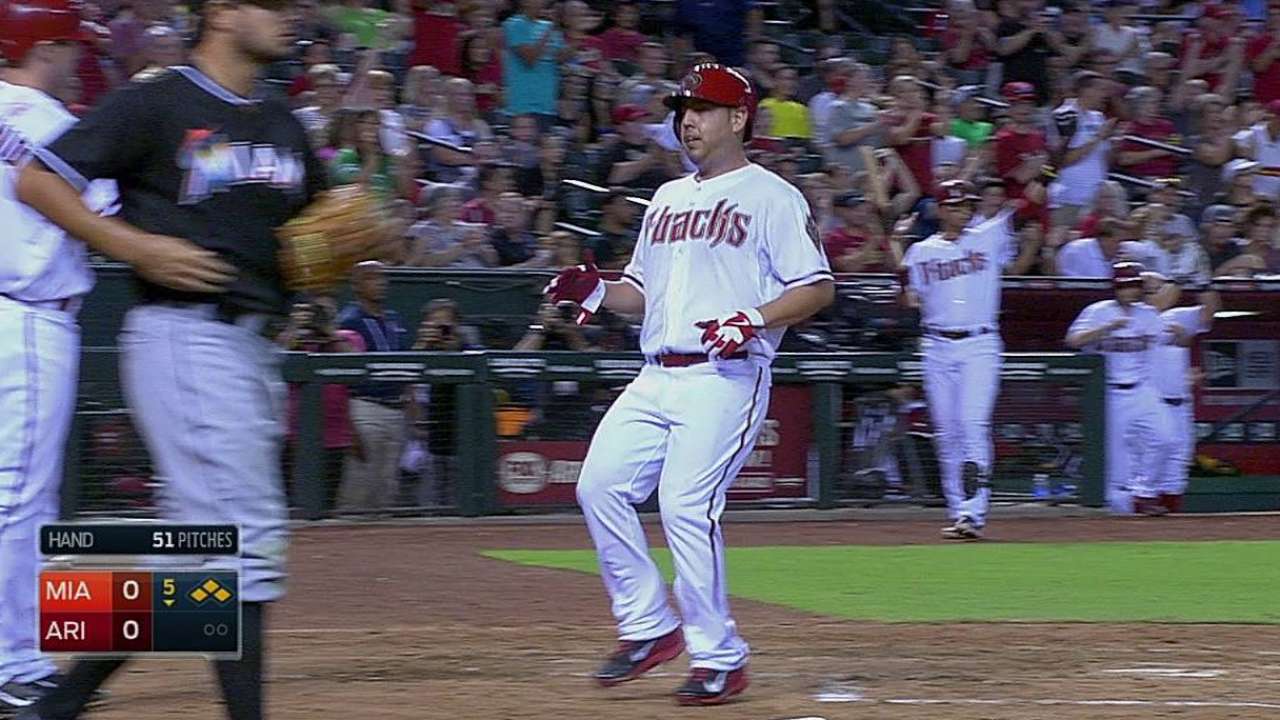 SAN FRANCISCO -- D-backs second baseman Aaron Hill doesn't have a Twitter account and he isn't on Facebook, either.
And when it comes to the Internet, he's not on there all that often, so when you ask him if the recent trade rumors involving him are a distraction, he responds with a question.
"What are they saying?" Hill said. "I don't read any of that stuff. That's one good thing about not being involved in social media: I don't get updates."
Hill does, however, get text messages from friends.
"I do get a lot of text messages saying, 'Are you getting traded?'" Hill said. "I don't know; players are the last to know anyway."
Hill is under contract through 2016 and is owed $12 million in each of the next two seasons. Various rumors have had teams like the Blue Jays being interested. Hill and his wife have made Scottsdale, Ariz., their year-round residence and the thought of leaving the area is not a pleasant one for them.
"This is where we call home," Hill said. "I mean, why wouldn't I want to stay here? It's a great spot. Perfect-case scenario is to stay here all year, but I understand the business of it. But in a perfect world, it would be great to stay here and get back to the playoffs."
Steve Gilbert is a reporter for MLB.com. Read his blog, Inside the D-backs, and follow him on Twitter @SteveGilbertMLB. This story was not subject to the approval of Major League Baseball or its clubs.