Goldy striving to build off stellar first half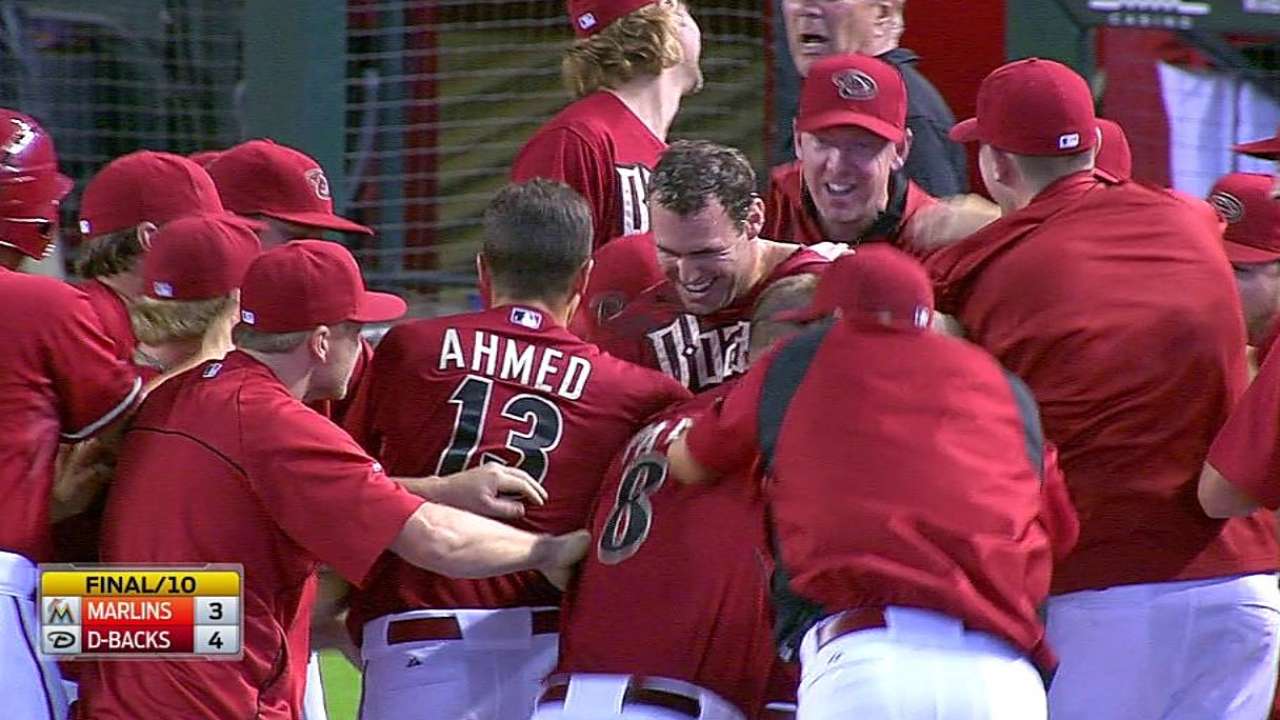 PHOENIX -- Despite going 0-for-3 in the All-Star Game on Tuesday, first baseman Paul Goldschmidt is looking to carry his hot hitting from before the break into the second half of the season.
After going 1-for-3 with a walk and homer in the D-backs' 5-4 win on Friday, Goldschmidt is hitting .391 with a .491 on-base percentage and a .696 slugging percentage since the beginning of July. He also has hit eight doubles this month, contributing to his Major League-leading 36 two-baggers.
"It seems like a while ago now, after the break," Goldschmidt said. "I think when you're going good, you're probably keeping things simple."
Goldschmidt attributed at least part of his hot streak to being patient at the plate. He has never been a major walks producer -- he has struck out 187 more times than he's walked in his career. But since June 7, Goldschmidt leads the Major Leagues with 35 walks while striking out only 30 times.
"Sometimes [swinging at the right pitches] means being aggressive, sometimes being patient," he said.
On Friday, though, manager Kirk Gibson warned that the All-Star break can be a disruptive force.
"You've had the days off for the break, so anything that was happening could be interrupted," Gibson said. "You've been away from the game. Those guys went to the All-Star [Game], so it's a little bit different for [catcher Miguel Montero] and Goldy, so you kind of almost -- I don't want to say 'start over' -- but it is different."
Adam Lichtenstein is an associate reporter for MLB.com. This story was not subject to the approval of Major League Baseball or its clubs.