Prado earns first career ejection; Gibson tossed too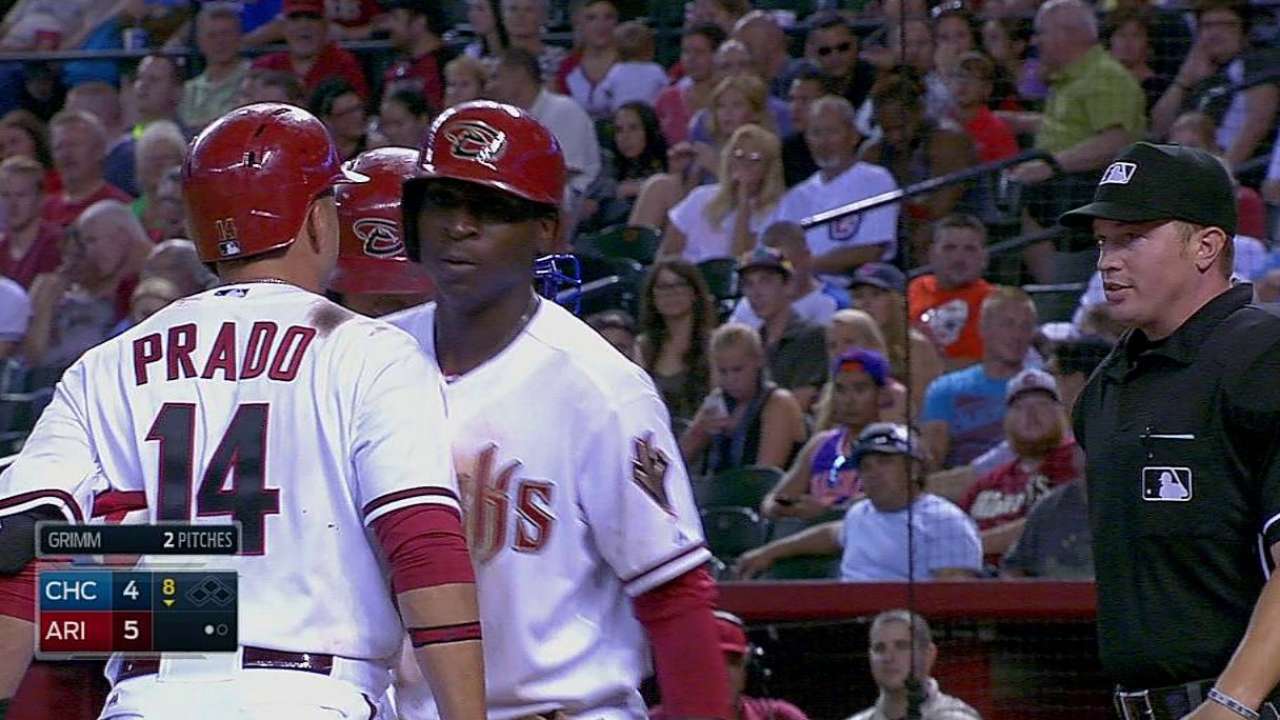 PHOENIX -- Neither manager Kirk Gibson nor Martin Prado were in the dugout to enjoy the end of the D-backs' 5-4 win over the Cubs on Friday night.
Home-plate umpire Cory Blaser ejected Gibson and Prado after an argument in the eighth inning.
Prado grounded out to start the frame, and as the veteran third baseman jogged back to the dugout, he said something to Blaser, who then tossed him.
"There's a lot of emotions. I think I just overreacted," Prado said. "Most important thing -- we won the game."
It was the first time Prado had ever been ejected in his 933-game Major League career.
"I was trying to make it 1,000," Prado said, laughing. "I came up short."
After Prado was tossed, Gibson came out to talk to Blaser, who ejected Gibson in short order. Gibson has been thrown out of nine games in his career as a manager.
"We said what we had to say on the field," Gibson said. "We'll move on. It's not a big deal."
Prado said it was important for Gibson to show that he's willing to defend his players.
"You can rely on him, like whatever you do, he's going to be up there for us," he said.
Adam Lichtenstein is an associate reporter for MLB.com. This story was not subject to the approval of Major League Baseball or its clubs.