Hot-hitting Peralta holding his own in center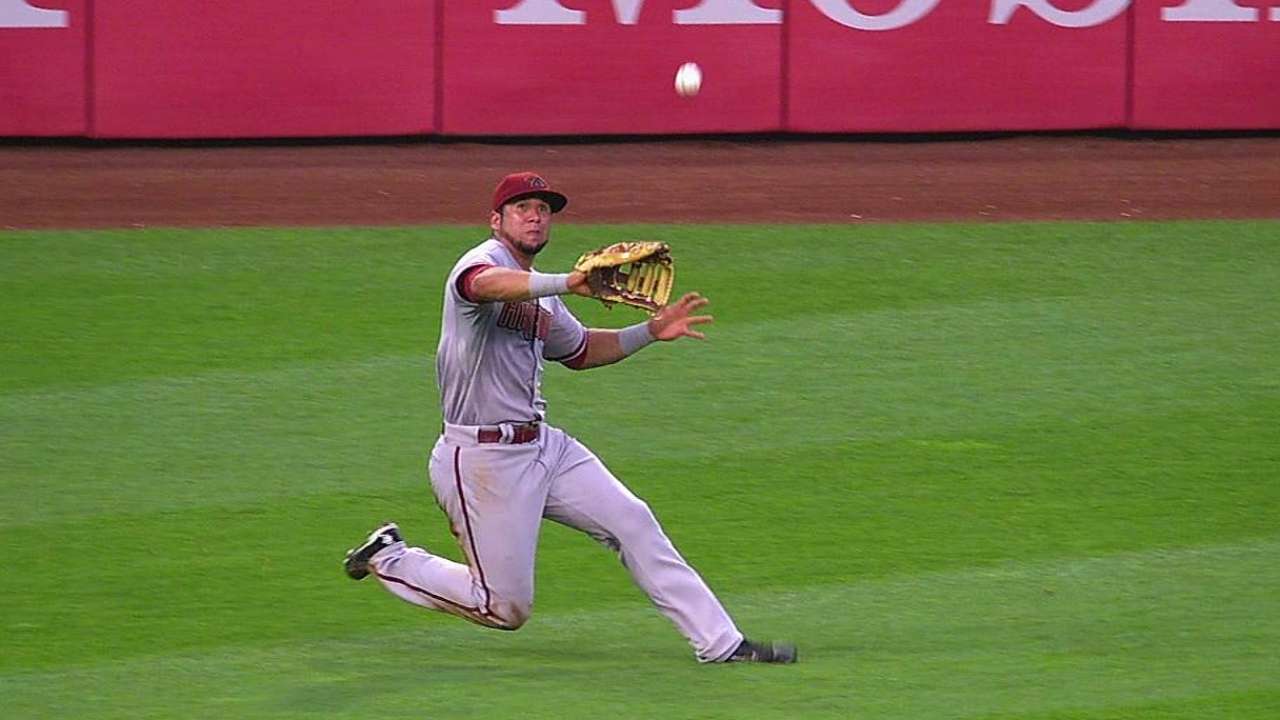 PHOENIX -- David Peralta has made a name for himself at the plate since being called up from Double-A Mobile on June 1. But with the D-backs' outfield getting more crowded, Peralta has been forced to show versatility with his glove.
"For me it's the same, all the positions in the outfield -- I like it," Peralta said. "I like to play center field, I like to play left and right field. So it's not a big deal. It's the same position for me."
Peralta primarily played left field after his callup, but Mark Trumbo, who is fresh off the disabled list after suffering a stress fracture in his left foot, has that position claimed for a majority of games.
Gerardo Parra spends most of his games in right field, so Peralta has made only one appearance at that position, a spot he manned the second-most often while he was in the Minor Leagues.
That leaves center field as Peralta's main option. He played only eight Minor League games in center, and he has already surpassed that with the D-backs.
But Peralta's bat is keeping him in the lineup, even if he has to play a position with which he's unfamiliar. In his first 37 Major League games, he has a .325 batting average and an .813 on-base plus slugging percentage.
"He's done it really because of his hitting," manager Kirk Gibson said. "It's pushed him there. And he is a quick study; he wants to learn."
Gibson said on Saturday that Ender Inciarte is the best defensive center fielder on the D-backs' roster right now, but Peralta has done well enough playing there to justify penciling him into the lineup.
"He's not going to run down as many balls as Ender would or A.J. Pollock would, but he's still pretty good out there," Gibson said. " I prefer to have him on the corner; I think he's better on the corner than he is in center field."
Peralta said Inciarte has given him some tips for playing center.
"I learn from him," Peralta said. "We've been talking a lot, and he helps me sometimes -- how to field the ball, how to play."
Adam Lichtenstein is an associate reporter for MLB.com. This story was not subject to the approval of Major League Baseball or its clubs.