D-backs wary of overworking Trumbo after DL stint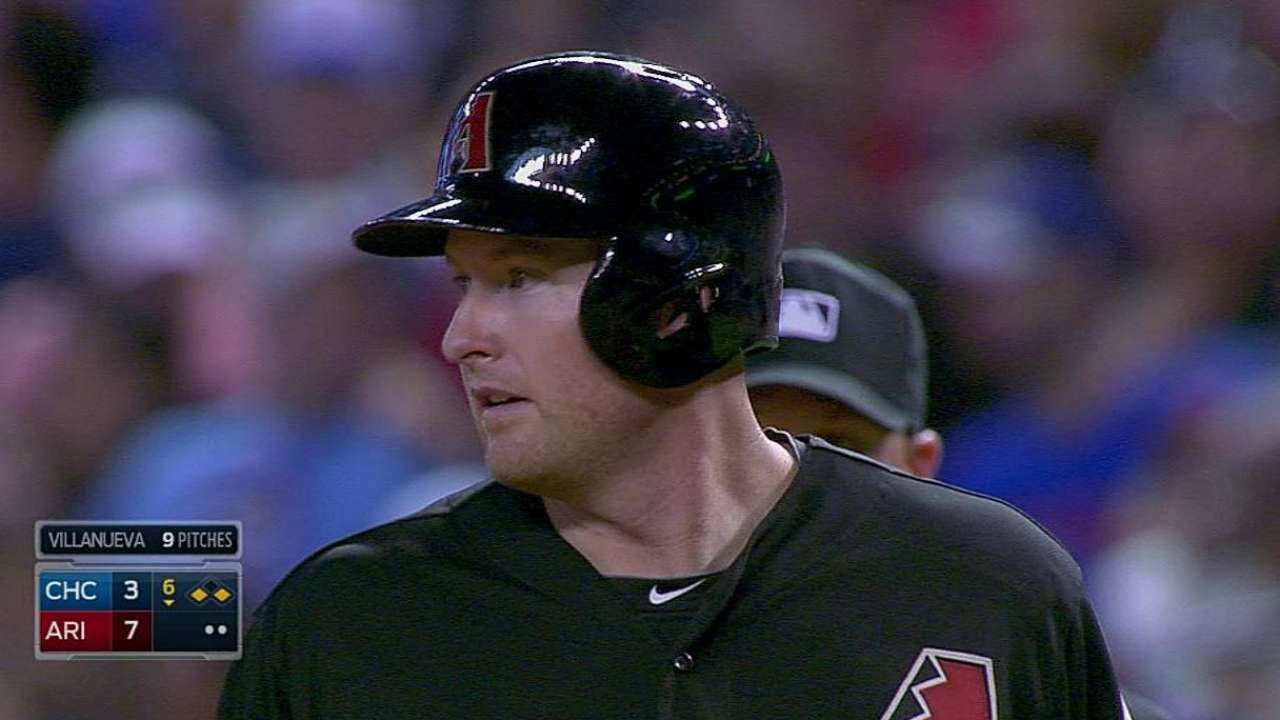 PHOENIX -- Mark Trumbo played only seven games during his Minor League rehab stint while he worked to return from a stress fracture in his left foot, so manager Kirk Gibson is trying to ease him into the lineup now that he is back in the big leagues.
"It's not an injury concern," Gibson said. "It's more of a … rehab situation where I just didn't think to run him through five days in a row was a smart thing to do."
Trumbo started two of three games in the D-backs' final pre-All-Star break series against the Giants and each of the first two games against the Cubs this weekend before Gibson rested him in Sunday's series finale.
Trumbo has gone 3-for-18 since he returned to the Majors, but he had an encouraging night on Saturday.
Although he only went 1-for-5, Trumbo hit the ball hard his first three times to the plate. Unfortunately for him, the ball found a fielder's glove each time.
"It's easier to stomach if you hit it hard," Trumbo said. "I guess I've gotten better at that the longer I've played.
"Sometimes you could feel sorry for yourself, but at the end of the day, you did what you're supposed to do, so put it in the positive column."
Although his only hit on Saturday came on an infield single, Trumbo said he thinks his plate appearances have been a step in the right direction.
"I think the at-bats have been competitive," he said. "I've been on the pitches I need to be on and it's kind of really being relatively new, back in the lineup. It's kind of all I could probably ask for at this point."
Adam Lichtenstein is an associate reporter for MLB.com. This story was not subject to the approval of Major League Baseball or its clubs.