Ross day to day with left calf tightness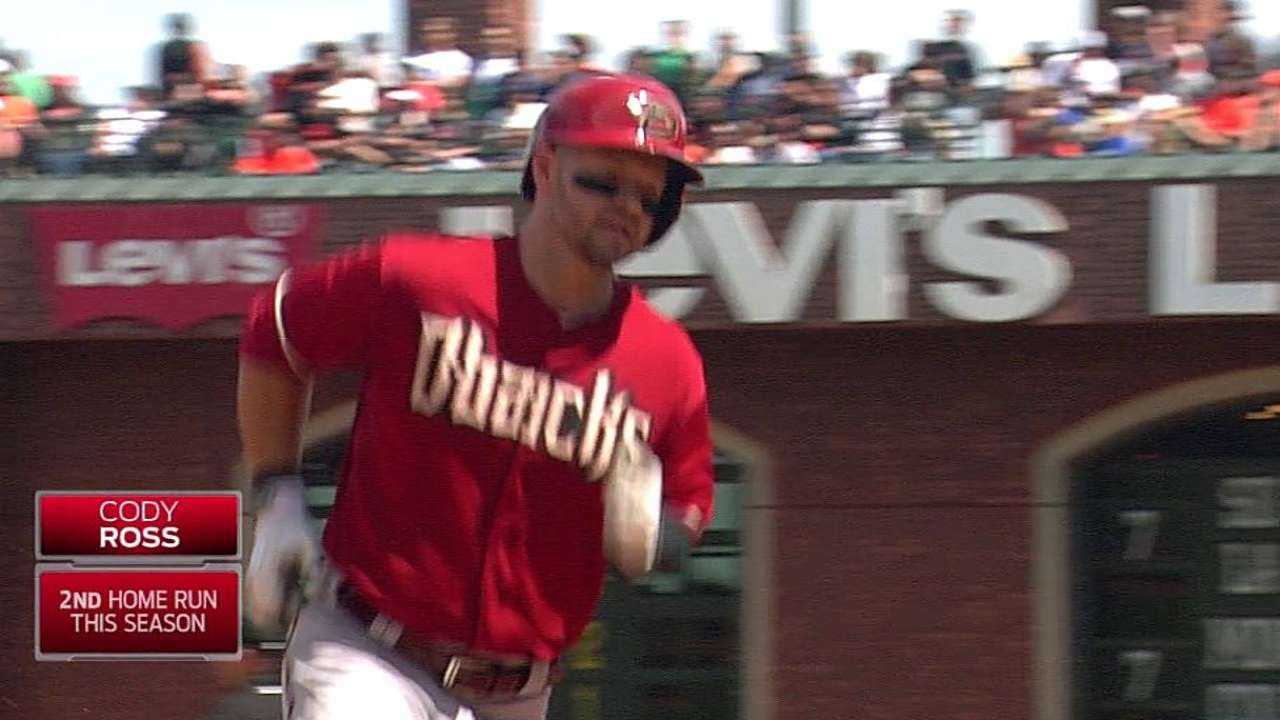 PHOENIX -- After leaving Saturday's 9-3 win against the Cubs before the third inning with tightness in his left calf, outfielder Cody Ross said he doesn't think the injury will keep him out long.
"I can pinch-hit and stuff like that, but we'll see," Ross said Sunday. "Day to day."
Ross singled in the second inning, and that's when he said he felt his calf act up. He stayed in the game and advanced to second on a sacrifice bunt by pitcher Wade Miley, but after the inning manager Kirk Gibson sent Gerardo Parra out to replace Ross in right field.
"When I got the base hit, I felt it when I came out of the box," Ross said. "Just wanted to err more on the cautious side as opposed to going and trying to play through it and blowing it out.
"It definitely is something. I wouldn't have come out [if it wasn't]. But I think they caught it early enough where it's not going to be an issue."
Gibson has been using Ross in a partial role in the outfield rotation, and said he would continue to do that once Ross returns.
"He'll get some starts. He's not going to play every day, but not a lot of guys are," Gibson said. "I have a rotation that I'm going to have to try to keep everybody fresh. We'll rotate guys around, try to figure out where their strengths are."
Adam Lichtenstein is an associate reporter for MLB.com. This story was not subject to the approval of Major League Baseball or its clubs.