D-backs gain Draft pick in Competitive Balance Lottery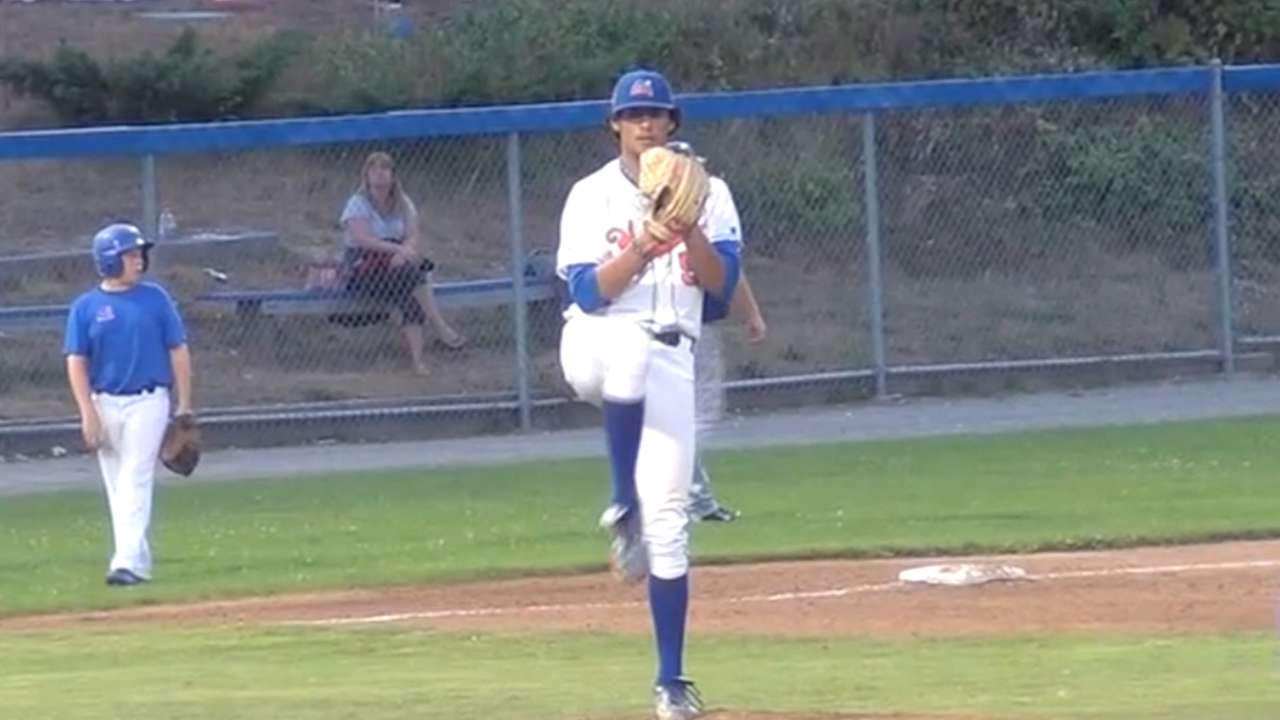 PHOENIX -- The D-backs on Wednesday gained an extra pick following the second round of the 2015 First-Year Player Draft via baseball's Competitive Balance Lottery.
Introduced when the current Collective Bargaining Agreement came into play in December 2011, the Competitive Balance Lottery gives teams who have either one of the 10 smallest markets or 10 smallest revenue pools one of six additional choices after each of the first and second rounds. Additionally, any other clubs that are eligible to receive revenue-sharing funds are eligible for the supplemental second-round selections.
The D-backs wound up with the sixth and final pick of the Competitive Balance Round B picks, which follow the second round of the Draft.
In this year's Draft, the D-backs owned two Competitive Balance Round B picks -- their own and one acquired from the Padres in the deal that sent Ian Kennedy to San Diego.
When the D-backs acquired the pick -- along with lefty Joe Thatcher and right-hander Matt Stites -- Arizona general manager Kevin Towers said his confidence in scouting director Ray Montgomery made the pick valuable.
"When you've got a scouting director that's as good as Ray, I'll bet on him any day," Towers said.
The D-backs wound up selecting outfielder Marcus Wilson No. 69 overall and shortstop Isan Diaz No. 70 overall.
Steve Gilbert is a reporter for MLB.com. Read his blog, Inside the D-backs, and follow him on Twitter @SteveGilbertMLB. This story was not subject to the approval of Major League Baseball or its clubs.