Gosewisch happy to find home with D-backs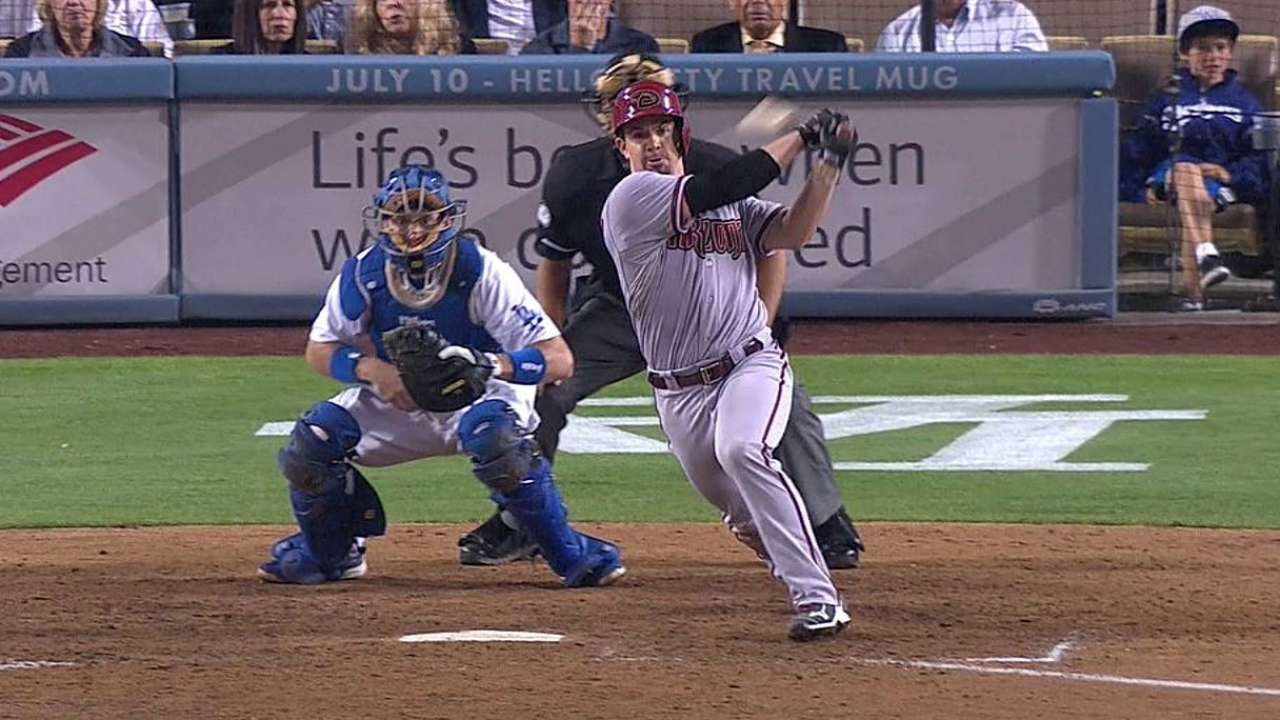 PHILADELPHIA -- D-backs catcher Tuffy Gosewisch spent 7 1/2 years in the Phillies' organization and never made it to the big leagues.
After a half-season in the Blue Jays' organization, Gosewisch signed as a free agent with the D-backs prior to the 2013 campaign and was in the big leagues later that year.
"I never felt like I had a chance with the Phillies," Gosewisch said. "I didn't think I ever had a chance to make a big league roster. I don't know why they never gave me a real look. Whether it was because of offensive numbers or whatever it was."
Gosewisch, 30, has found a niche with the D-backs as backup to Miguel Montero.
"He had a great reputation for being a catcher that the pitchers like to throw to," D-backs manager Kirk Gibson said. "Good target, blocks the ball well, calls a good game, has enthusiasm, plays with energy every day and doesn't mope around when he doesn't play for an extended period of time.
"He prepares himself. He keeps himself ready. You try to build guys up and show them that you have confidence in them, which we do, and he's responded very well to it and he's done a good job for us."
Steve Gilbert is a reporter for MLB.com. Read his blog, Inside the D-backs, and follow him on Twitter @SteveGilbertMLB. This story was not subject to the approval of Major League Baseball or its clubs.