Anderson taking advantage of rest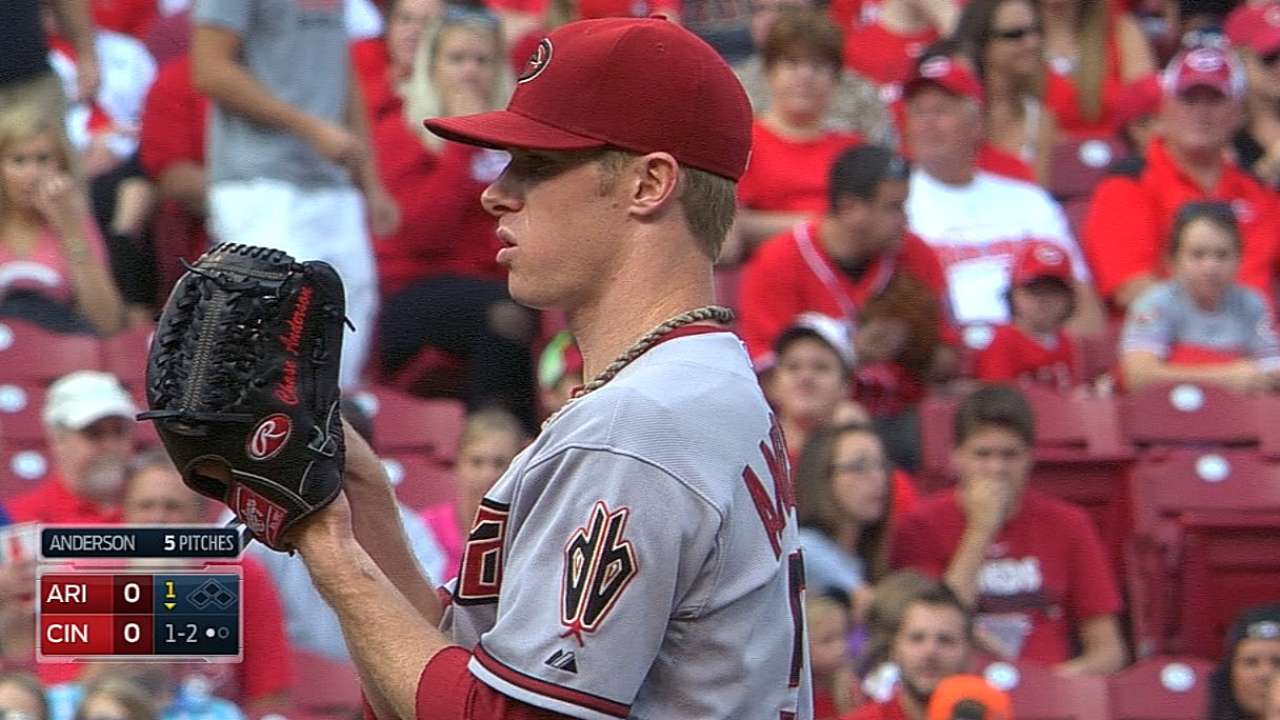 PHOENIX -- A little rest has gone a long way for starter Chase Anderson.
The D-backs are trying to limit the rookie pitcher's innings as the season goes on in order to protect his arm, and the move is also paying off in the short term.
After getting 14 days off after his June 7 win against the Marlins, Anderson has a 2.08 ERA in his last two outings, giving up three runs in 13 innings while striking out 13.
"He responded good to that," manager Kirk Gibson said. "He's throwing the ball well. His last time was probably his best outing since he's been a big leaguer."
Anderson has been a pleasant surprise for the D-backs this year. Entering the season as a 26-year-old in Double-A, Anderson flew under the radar to most. But he's put himself on the map this season. His 3.34 ERA ranks fourth among Major League rookies with more than 10 starts.
"I've been feeling pretty good out there," Anderson said. "My fastball command's been really good lately. Last couple starts, I've been able to throw that inside, outside, kind of establish that early in the game, which gets me deeper into games."
Anderson said he understands the reasoning behind the D-backs limiting his time. Between Double-A Mobile and the Majors, he's thrown 106 1/3 innings. The most he's pitched in professional baseball is 108 1/3 in 2010.
"We want to get him to pitch into September; he's never done that," Gibson said. "So we had some discussions about ways to do that and we'll continue to monitor that."
Anderson will pitch on four days' rest against the Pirates on Saturday. It will be only his third start on regular rest this season.
"I just tell myself: I'm going to pitch until they take the ball out of my hand," Anderson said. "If you're going to play this game a long time, you have to have a passion for it."
Adam Lichtenstein is an associate reporter for MLB.com. This story was not subject to the approval of Major League Baseball or its clubs.