Hudson takes big first step in road back to Majors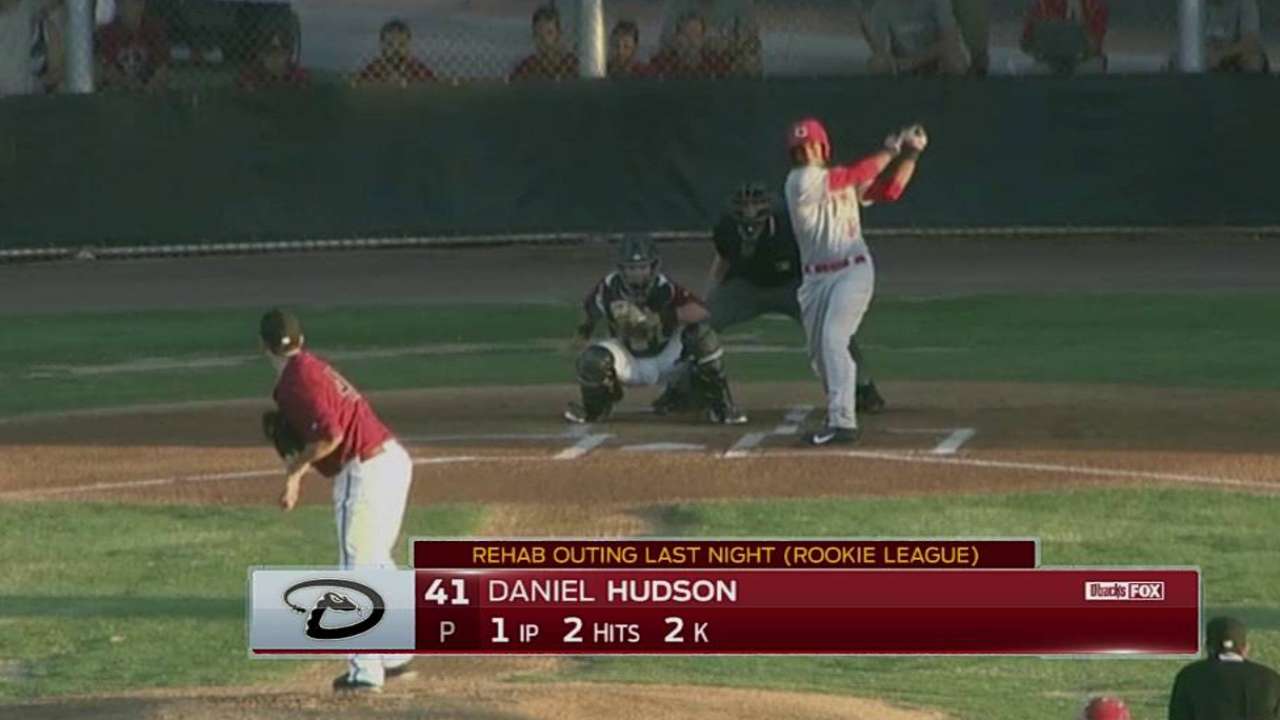 PHOENIX -- For the first time in a year, Daniel Hudson threw a pitch in a professional baseball game.
Hudson, who is recovering from Tommy John surgery, pitched an inning with the Rookie League AZL D-backs to begin his rehab assignment on Tuesday.
"Felt really good," Hudson said. "Just to get back out there in a competitive game was a lot of fun, and I definitely missed it a lot."
Hudson allowed a run on two hits and struck out two batters in a league where he's more than six years older than the average player. But Hudson said his performance isn't what matters right now -- he's focused on his command and confidence.
Manager Kirk Gibson said he hadn't seen video of Hudson pitch, but he did read the Minor League report for the day, which had Hudson's fastball velocity pegged around 93 mph.
"I don't really care as far as that goes," Hudson said. "Like I said, I want to get my command back and hopefully help this team in September."
Hudson said he would pitch a few more weeks with the AZL team, with his next appearance being Saturday, before getting a chance to pitch for Triple-A Reno.
Hudson said his outings would be limited so he could ease back into pitching. He doesn't expect to pitch more than one inning at a time or pitch on back-to-back days.
But although he isn't completely back to the level he was at when he won 16 games in 2011, Monday's start was the first step to returning to the Major Leagues.
"Once I got there on the mound and started warming up a little bit, I just told myself, 'You know, you're fine. Whatever happens, happens. Just go out there and do what you know how to do,'" Hudson said.
Adam Lichtenstein is an associate reporter for MLB.com. This story was not subject to the approval of Major League Baseball or its clubs.