Owings progressing, but no timetable for return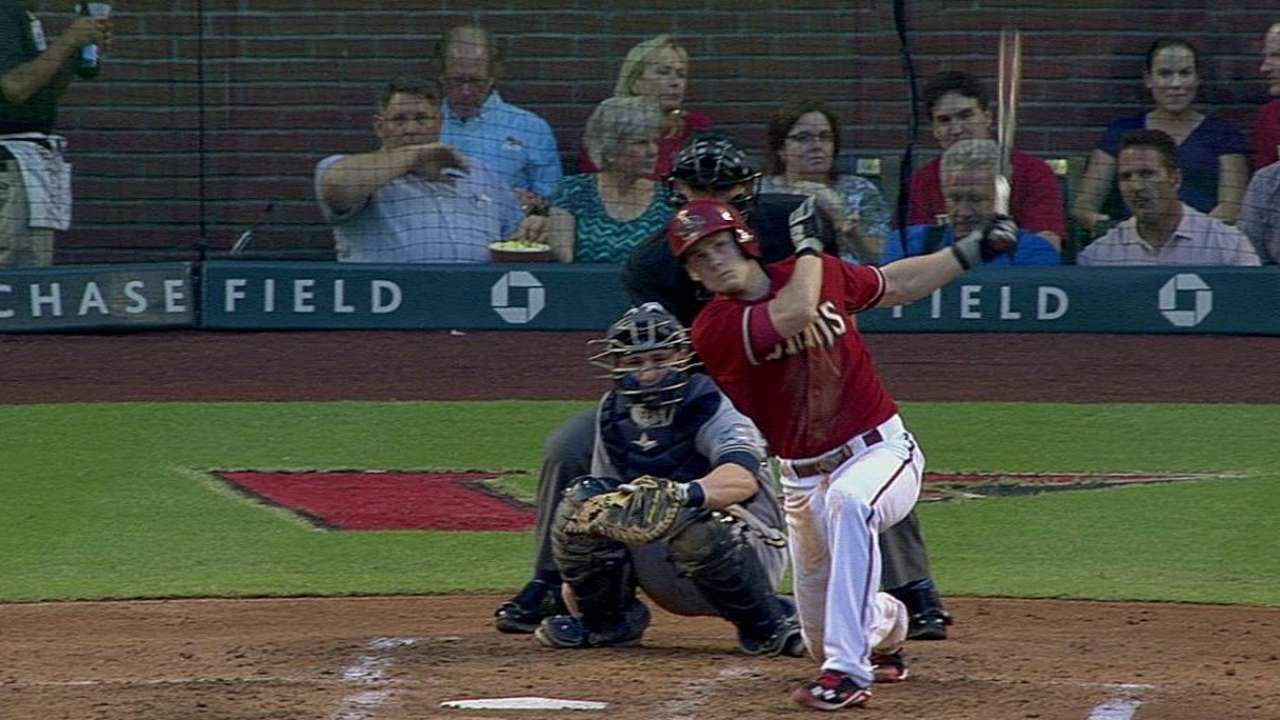 PHOENIX -- Slowly but surely, shortstop Chris Owings is working his way back from a left shoulder injury.
Owings has been on the 15-day disabled list with a shoulder strain since June 29 and hasn't played a game since June 25.
"I'm starting to feel a lot better," Owings said. "It's just been a slow process. It's not been fun. But … time just hasn't been on our side. So I just have to wait it out."
Owings took 30-35 swings off a tee Thursday, manager Kirk Gibson said.
One of the problems Gibson pointed out was that the injury was forcing Owings to change his swing, but the 22-year-old shortstop's swings looked normal this time, Gibson said.
"He was letting it go … very aggressively," Gibson said.
Owings was hitting .277 with six home runs and five triples as the D-backs' starting shortstop before the injury. But unfortunately for the D-backs, there is no announced timetable for Owings' return.
"I don't think we're at the point where we have any idea [when Owings will return]," Gibson said.
Adam Lichtenstein is an associate reporter for MLB.com. This story was not subject to the approval of Major League Baseball or its clubs.