Lamb: Debut 'everything that you dream about'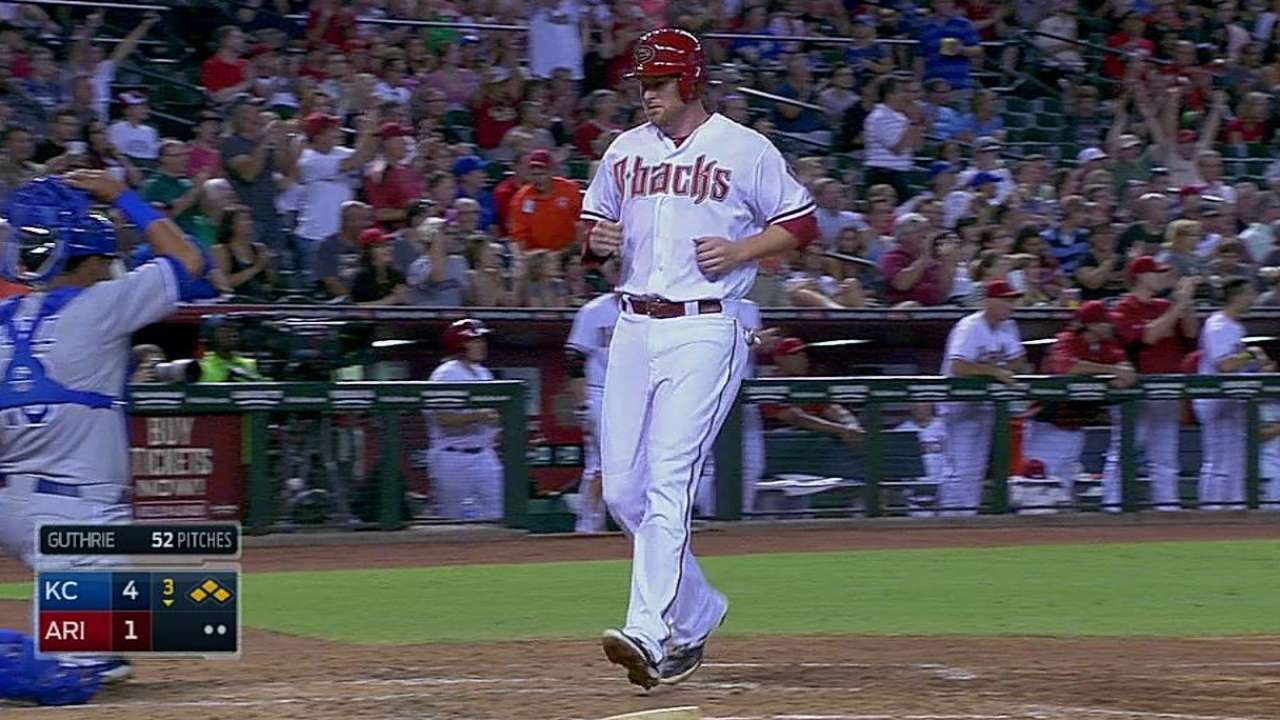 PHOENIX -- D-backs third baseman Jake Lamb capped off his first day in the big leagues with a late dinner with his parents and a few close friends who had made the trip to see him play.
And there were some text messages to sort through.
"About 200," Lamb said.
Lamb went 1-for-4 Thursday night, with his hit to left driving home a run. He gave his parents the ball from that hit after the game.
"I got it out of my hands. I gave it to my parents to do something with, because if I have it, I'll lose it," Lamb said. "They'll do something with it. It was just a great day, it was everything that you dream about as a kid. It was something special."
Lamb's friends were sporting Lamb jersey's with his No. 19 on them during the game, which they had customized in the team shop.
"I asked them how much it was, and they said not to worry about it, it's worth it," Lamb said.
Steve Gilbert is a reporter for MLB.com. Read his blog, Inside the D-backs, and follow him on Twitter @SteveGilbertMLB. This story was not subject to the approval of Major League Baseball or its clubs.