D-backs boosted by Pacheco's versatility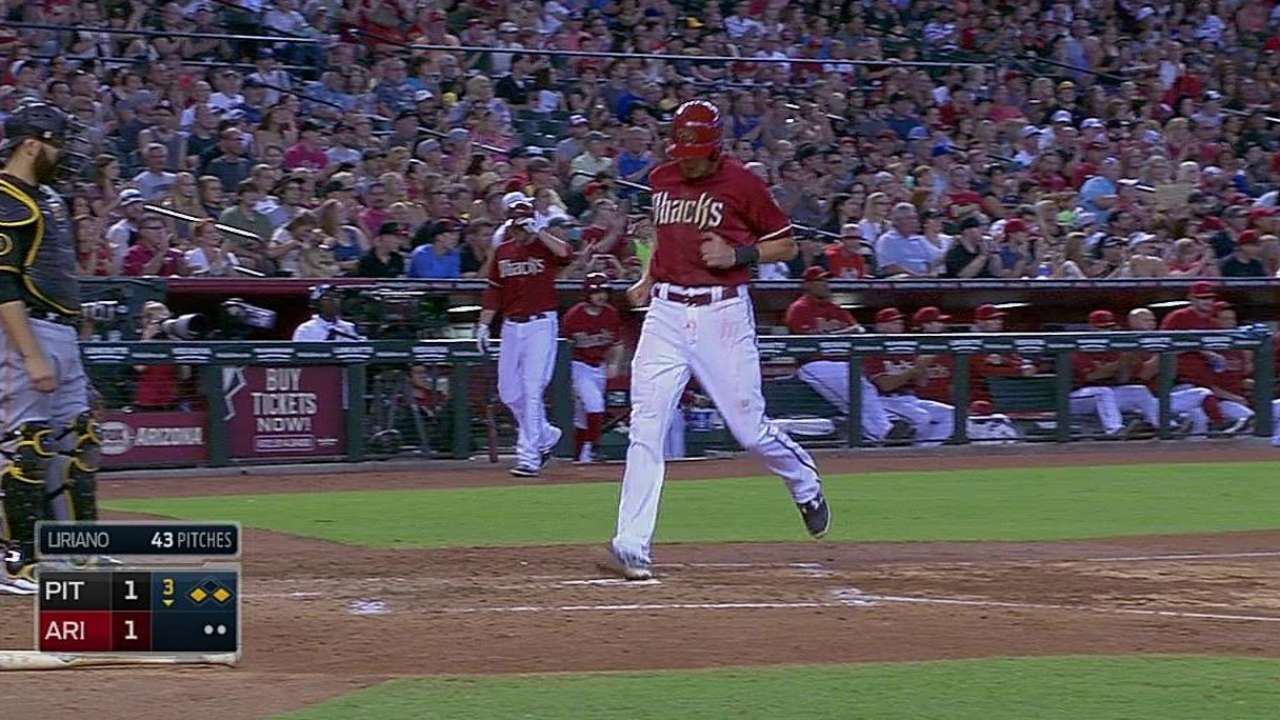 PHOENIX -- The D-backs are carrying 13 pitchers rather than the usual 12, and it is the versatility of position players Jordan Pacheco, Cliff Pennington and Didi Gregorius that allows them to do so.
Pacheco in particular gives D-backs manager Kirk Gibson a lot of flexibility.
Pacheco can play second, third, first as well as catch, and though he's only played one Major League game in the outfield, he could play on either corner out there if needed.
"It's just kind of a day-by-day thing," Pacheco said about finding ways to keep sharp at all the different positions. "Whatever I think I need some work at. Obviously guys are playing and I don't want to get in their way, so I do my stuff when I'm able to."
At times, Pacheco will go down to the bullpen and catch a pitcher's side session.
"That's probably the hardest thing to do is to stay sharp behind the plate as far as catching," Pacheco said.
Friday night marked the first time Pacheco had faced off against the Rockies, who drafted him in 2007 and with whom he played his first three-plus years in the big leagues. The Rockies waived him in June and the D-backs claimed him.
"Anytime it's a team you're going against, you want to win," Pacheco said. "Even though I know those guys very well, I still want to beat every single one of them. And I know that it's the same for them. We can smile and laugh all we want, but as soon as we get between the lines, I know how competitive they are, and that's what got them to where they're at."
Steve Gilbert is a reporter for MLB.com. Read his blog, Inside the D-backs, and follow him on Twitter @SteveGilbertMLB. This story was not subject to the approval of Major League Baseball or its clubs.