Montero harbors no ill will toward Bauer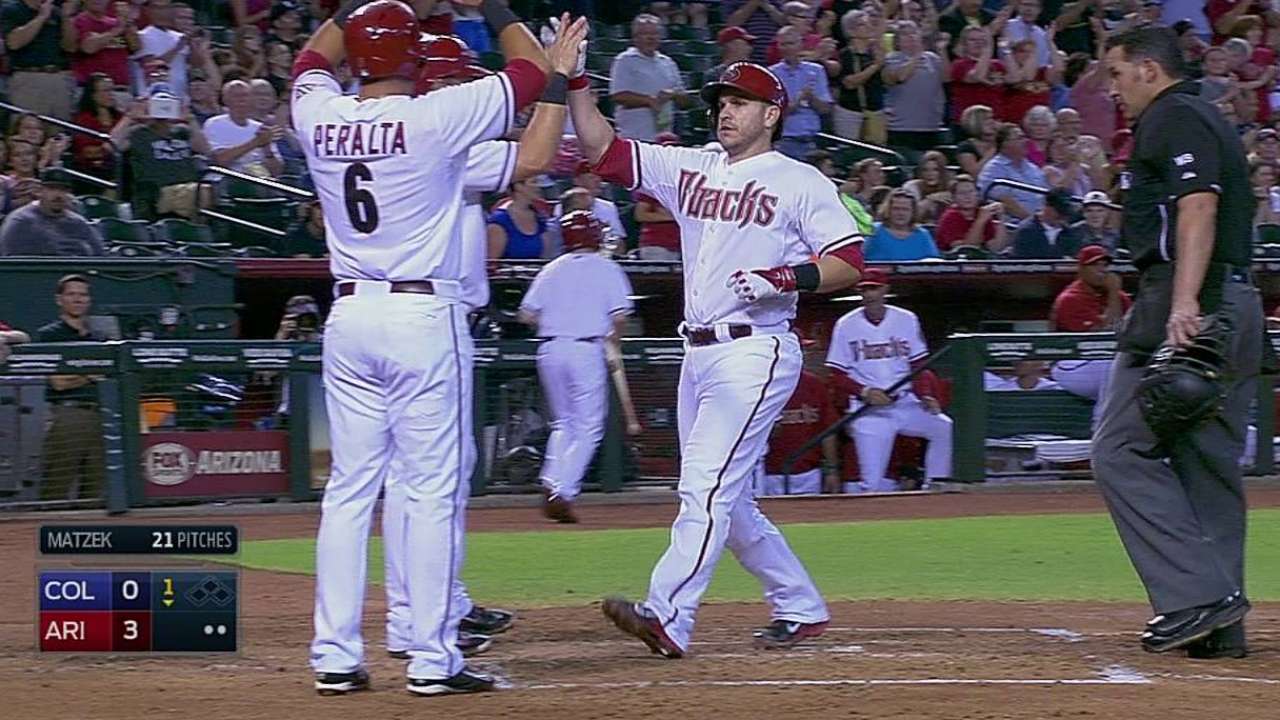 CLEVELAND -- D-backs catcher Miguel Montero had his on-field issues with Trevor Bauer when the pair were teammates, but that's water under the bridge to Montero now. Bauer, who was a 21-year-old rookie with Arizona in 2012, has since been traded to the Indians and is starting on Wednesday.
Montero doesn't harbor any hard feelings against his former teammate.
"Obviously, I wish him the best after tomorrow," Montero said before Tuesday's opener vs. the Tribe.
Bauer was 1-2 with a 6.06 ERA in his only season with Arizona before being traded in December 2012. As Bauer's teammate at the time, Montero wanted him to succeed, but the two couldn't figure out a way to communicate.
"For some reason, I feel like he just felt like everybody was against him. That wasn't the point, we were on his team, we wanted him to be good for our team," Montero said. "He felt probably like I wasn't calling the right game for him, which probably was the case because I'm not always pointing the right fingers, but that's when the communication comes into play."
Montero understands there has to be a balance to working with young pitchers. And as long as the two sides are communicating, Montero wants pitchers to be assertive in what they want to throw.
"Sometimes it kind of bothers me, because they throw everything that I put down," Montero said. "I'm not always going to have the right answer; sometimes I just don't call the right pitch. Sometimes I like them to be confident in what they want to do."
"That kind of wasn't the case with Bauer. I feel like I was fighting with myself to put the right fingers [down] for him. It was a little tough, but it's already in the past."
Steve DiMatteo is a contributor to MLB.com. This story was not subject to the approval of Major League Baseball or its clubs.