Game slowing down for D-backs rookie Lamb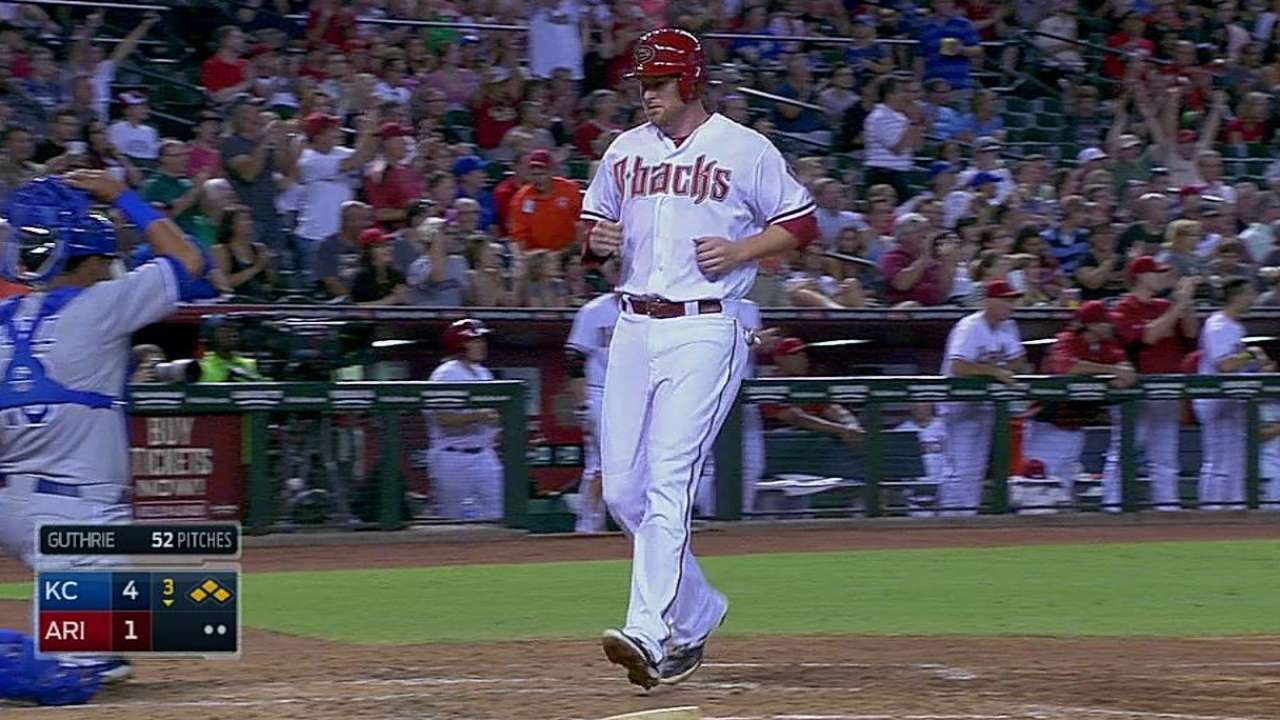 CLEVELAND -- When D-backs third baseman Jake Lamb stepped to the plate for his first Major League at-bat last Thursday against the Royals, it was a surreal experience. There he was, finally realizing his dream at 23 years old.
"Just in that box, looking out and seeing [Jeremy] Guthrie out there and seeing him so many times on [television] and all that stuff, it's unreal to experience it for the first time," Lamb said. "But then you kind of realize, 'I want to stay here, so I've got to get this feeling out of the way as quick as possible.'"
Lamb, the D-backs' No. 5-ranked prospect, popped out to third in that first at-bat, but he singled his second time up and got his first career RBI in the process. However, the game was still moving at a lightning-fast pace for the rookie.
"First few games, in and out of the box, it was really fast," Lamb said. "That's obviously somewhat natural and partly my fault, but I was overanxious at the plate."
Lamb was hitless in his next eight at-bats, but he went 2-for-5 on Sunday against the Rockies, scoring his first run. And in the process, the game suddenly didn't feel so fast.
"It was starting to slow down," Lamb said. "I was starting to take the pitches I usually take, starting to swing at the strikes more often. But it's just a matter of time, just getting used to the pitching.
"It's just repetition. It helps that I've been at third so many times since I've been called up."
Steve DiMatteo is a contributor to MLB.com. This story was not subject to the approval of Major League Baseball or its clubs.