Live batting practice will test injured D-backs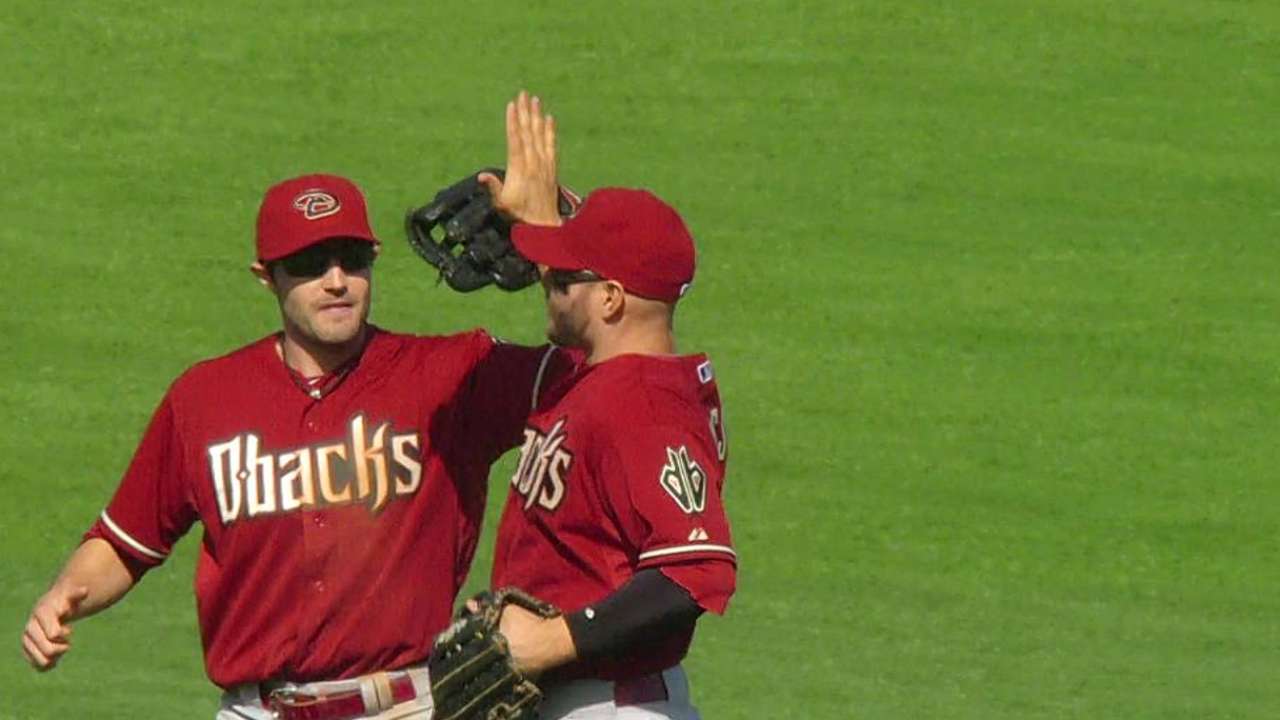 CLEVELAND -- The D-backs plan to have shortstop Chris Owings take batting practice off southpaw Matt Reynolds on Friday, as the infielder continues to rehab from a left shoulder injury.
"He's progressing. Continuing to swing, taking batting practice," D-backs manager Kirk Gibson said.
Owings has been on the 15-day disabled list with a shoulder strain since June 29. He hasn't played a game since June 25, and he is hitting .277 with six home runs and five triples this season.
Reynolds underwent Tommy John surgery in September, and Owings will be the first hitter he has faced since the procedure. The left-hander will also throw to outfielder Cody Ross, who is coming back from a left calf strain.
Ross tried to run the bases last Saturday to test the injury, but he still felt some discomfort.
"They just kind of moved [Ross] back a little bit," Gibson said. "There's really no further damage, we're just not ready to proceed with the bases yet."
There is no timetable for the return of the injured players, and that group includes center fielder A.J. Pollock, whose return from a fractured right hand was stalled after he was hit in the same hand during the first game of his rehab assignment in the Arizona League on July 31. Despite playing in five more rehab games, Pollock has continued to feel sore and is taking a few days off.
"We're just moving as fast as we can," Gibson said of his players' possible returns. "Can't rush it."
Steve DiMatteo is a contributor to MLB.com. This story was not subject to the approval of Major League Baseball or its clubs.