Trumbo's best fit for now is first base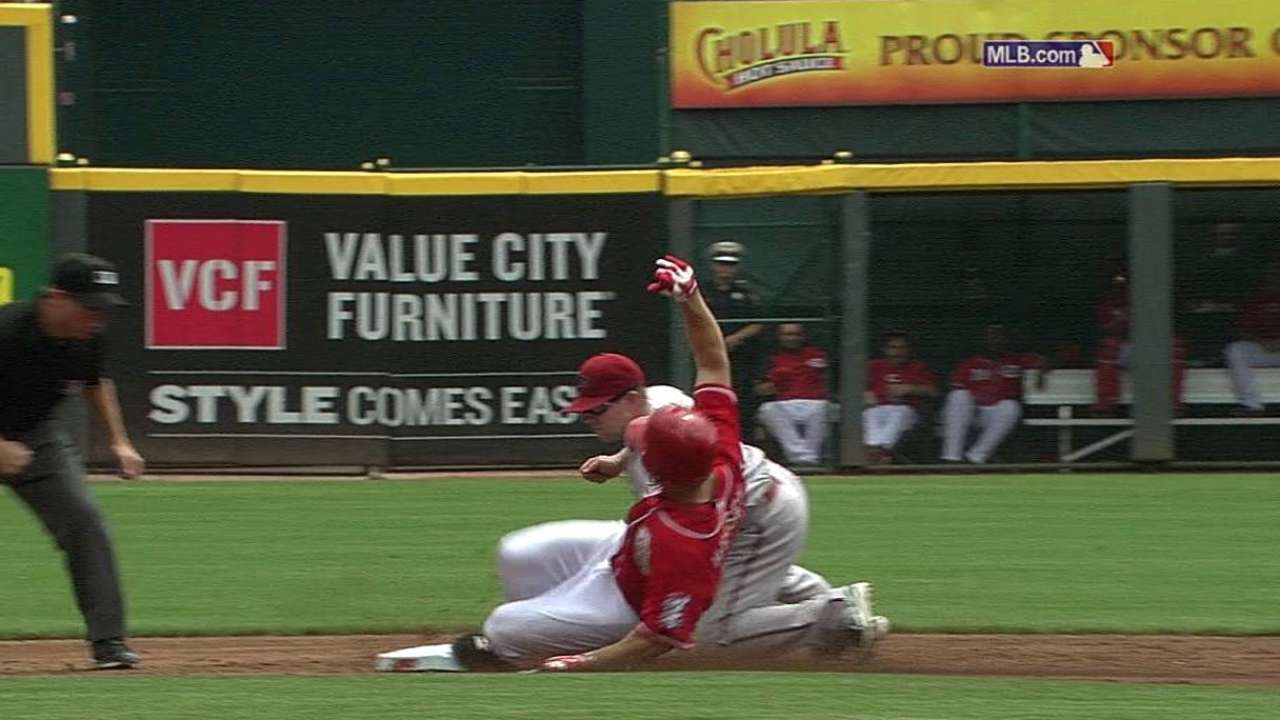 MIAMI -- Mark Trumbo might very well be back in left field for the D-backs come Opening Day 2015, but for right now, it appears he is staying put at first base.
Trumbo was moved from left to first after Paul Goldschmidt was lost for the season with a broken left hand.
First base is the position where Trumbo is the most comfortable, and where he spent the most time with the Angels during his first four years in the big leagues.
D-backs manager Kirk Gibson was asked if it would be more beneficial to play Trumbo in left right now to get him more experience at the position, given the likelihood that he will be back in that role next year.
"It's not something we've talked about," Gibson said. "Right now, we're just trying to get through this season. We have so many injuries to deal with. I'm sure we'll have conversations at the end of the year to try and figure out what really the best combination of who plays where is."
Trumbo said he was open to playing wherever he was asked.
"I guess that argument is logical," he said about getting more experience in left field. "But I think right now the best fit is for me to play first. And I'm happy doing that."
Steve Gilbert is a reporter for MLB.com. Read his blog, Inside the D-backs, and follow him on Twitter @SteveGilbertMLB. This story was not subject to the approval of Major League Baseball or its clubs.