Lamb gets rest, chance to process first week in bigs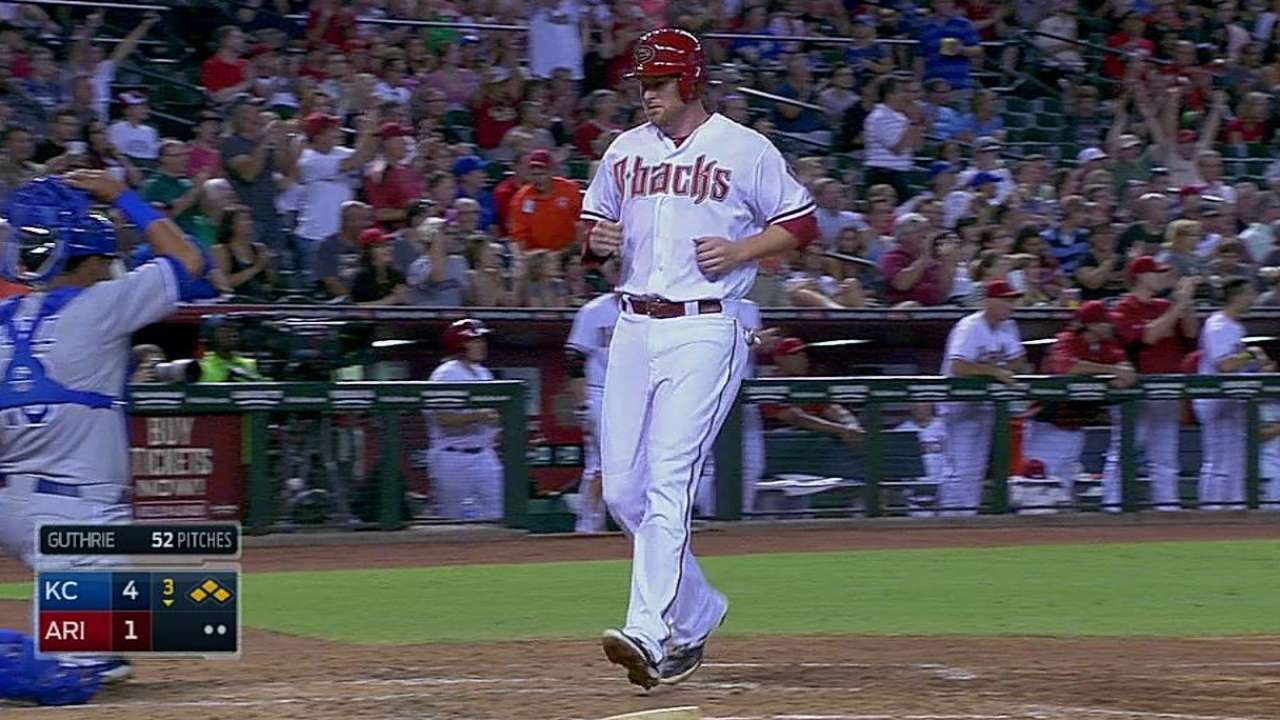 MIAMI -- D-backs third baseman Jake Lamb was out of the starting lineup Friday as manager Kirk Gibson wants to give the rookie a chance to process his first seven games in the big leagues.
"He's getting to where he's played enough games and he's starting to understand that he has things that he's thinking about that he wasn't thinking about before he got here," Gibson said. "I think it's important for him to have him be able to have a break, sit on the bench, talk about some things and see things from a different perspective."
Gibson believes that the best way to bring a young player along is to give him a series of starts and then a day off to take it all in, rather than just run him out there day in and day out.
Lamb, ranked No. 5 among D-backs prospects according to MLB.com, was 1-for-10 to open his career and then had four hits in his next 15 at-bats while working with hitting coach Turner Ward.
"He's played pretty good for us," Gibson said. "He's been real good defensively. Offensively, they kind of are exploiting different areas of his swing. I know he's had conversations with Turner about making some adjustments. That's part of what you do. Jake's got to learn that, and that's why he's here. He's a smart kid. I watched him make adjustments in Spring Training. He'll make adjustments. He already has started here."
Steve Gilbert is a reporter for MLB.com. Read his blog, Inside the D-backs, and follow him on Twitter @SteveGilbertMLB. This story was not subject to the approval of Major League Baseball or its clubs.