Communication key for Harkey with influx of rookies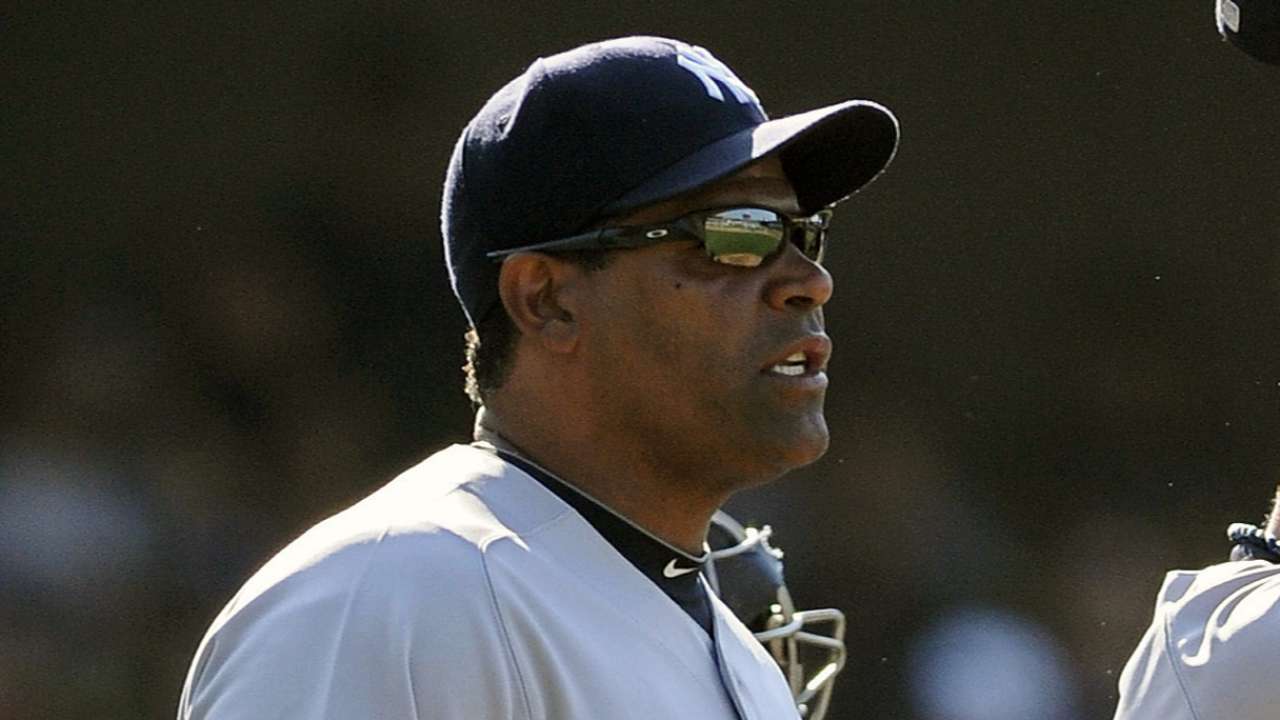 MIAMI -- D-backs pitching coach Mike Harkey has had to familiarize himself with a lot of new faces this year.
Entering Sunday, the D-backs have had 11 players make their big league debuts this year, including seven pitchers.
"We've been doing a lot of coaching this year," Harkey said. "It's pretty rare to have that many rookies."
Arizona manager Kirk Gibson praised the job Harkey has done in getting so many rookies up to speed, crediting the first-year pitching coach's communication skills.
One of the keys is not overwhelming them with too many mechanical changes or information right off the bat.
Harkey takes some time to watch each pitcher in their first few outings before deciding what tweaks might need to be made. He also has a resource in bullpen coach Mel Stottlemyre Jr., who had previously been the organization's pitching coordinator, so he had seen most of these pitchers in the Minors.
"I'm very fortunate to have Mel here, because he knows almost every kid that we've brought up," Harkey said. "So I've had someone to bounce things off of. He gives me a heads-up on certain tendencies and things to look for and that helps out a lot. Then we come up with a plan to get them where we think they need to be."
Steve Gilbert is a reporter for MLB.com. Read his blog, Inside the D-backs, and follow him on Twitter @SteveGilbertMLB. This story was not subject to the approval of Major League Baseball or its clubs.