As pitchers learn Peralta, rookie learning to adjust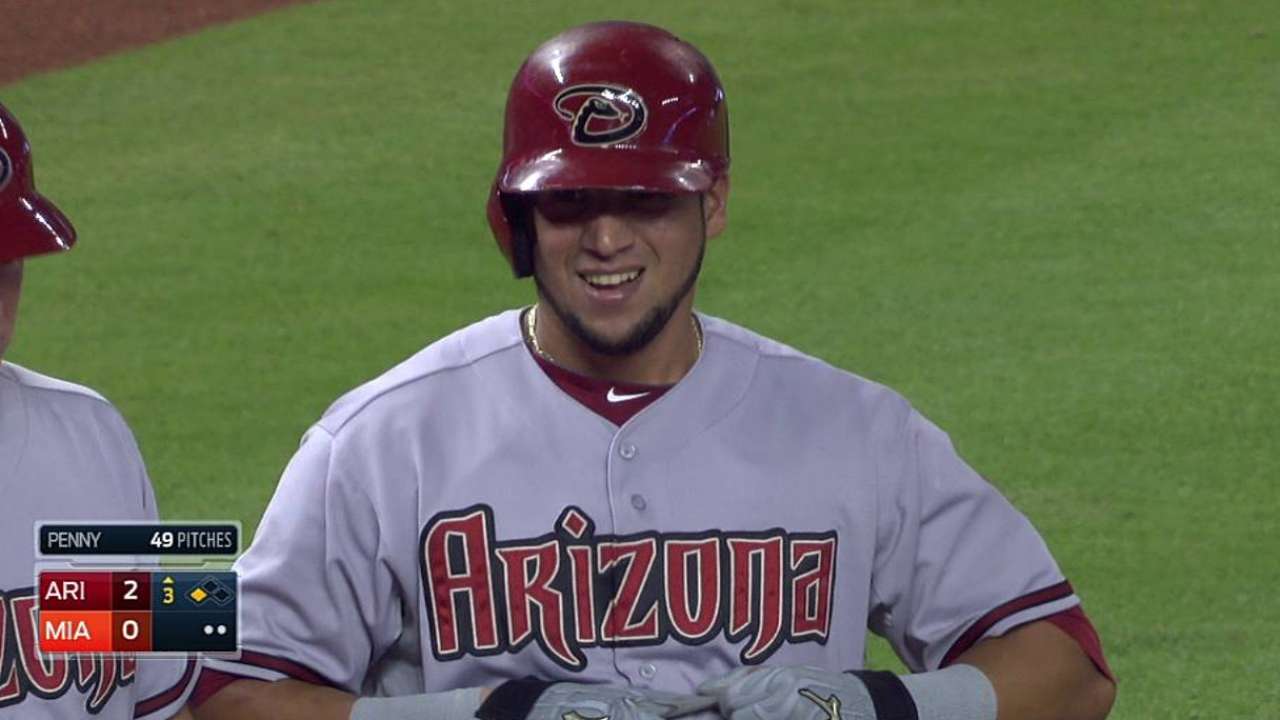 MIAMI -- In the back-and-forth game between hitters and pitchers, it's David Peralta's move.
The D-backs' rookie outfielder who got off to a hot start after being called up at the beginning of June, entered Sunday's action in a 2-for-27 slump, as opposing pitchers have made adjustments in the way they've worked him.
"They are making better pitches," D-backs manager Kirk Gibson said. "They're pounding him inside, throwing a lot of offspeed pitches."
The onus now is on Peralta to adapt and to be a little less aggressive at the plate if he's getting more offspeed pitches.
"You have to make adjustments," Peralta said. "They're making adjustments to me, so I just need to be a little more patient, which I'm trying to do now and adjust myself."
One of the things that has helped Peralta during the slump is the fact that Gibson continues to put him in the lineup on a daily basis. With Gibson showing confidence in him, it's easier for Peralta to have confidence in himself.
"It's going to happen, because everyone goes through it," Peralta said. "You just have to keep working and keep doing your program. You just need to keep positive. For me, it's like a test to see if I can handle that. I'm just trying to be positive every day and play my game."
Steve Gilbert is a reporter for MLB.com. Read his blog, Inside the D-backs, and follow him on Twitter @SteveGilbertMLB. This story was not subject to the approval of Major League Baseball or its clubs.