Collmenter assures Gibson he's healthy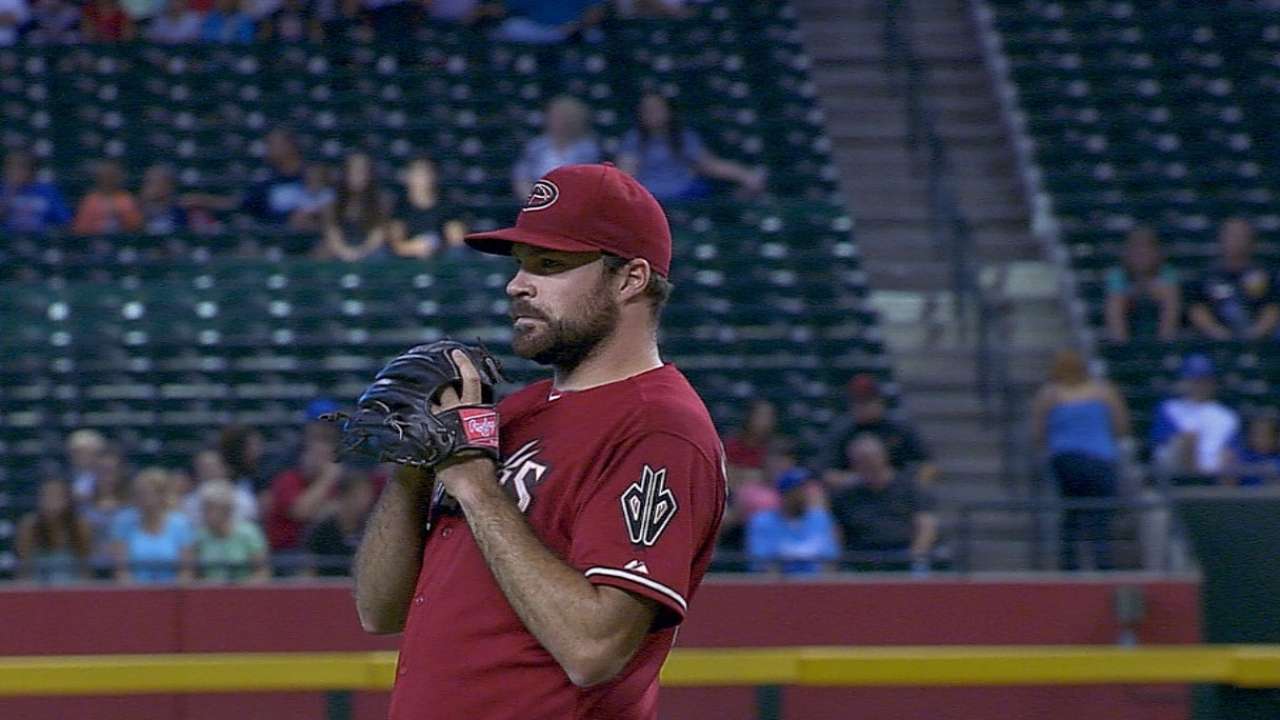 WASHINGTON -- D-backs manager Kirk Gibson met with Josh Collmenter on Monday, and the right-hander will remain in the rotation while the team keeps an eye on his workload.
Collmenter struggled Sunday afternoon in Miami, with his velocity down early in the game, leading to questions about whether he is being asked to make too big of an innings jump from last season to this season.
Collmenter threw 92 innings out of the bullpen in 2013 and is already at 129 1/3 this season after being thrust into the rotation in April.
"I talked to Colly today and he just felt sluggish," Gibson said. "It was one of those days. It happens from time to time. If it's something that continues to go on, then you have to dig deeper into it."
The main thing Gibson wanted to ascertain was whether Collmenter was feeling any physical discomfort.
"He assures me he feels fine," Gibson said. "His shoulder isn't sore, his elbow is not sore. It's something he has to be honest with us about. At this point, he says he's fine."
Collmenter is scheduled to start Friday against the Padres at Chase Field.
Steve Gilbert is a reporter for MLB.com. Read his blog, Inside the D-backs, and follow him on Twitter @SteveGilbertMLB. This story was not subject to the approval of Major League Baseball or its clubs.