Pollock to resume rehab assignment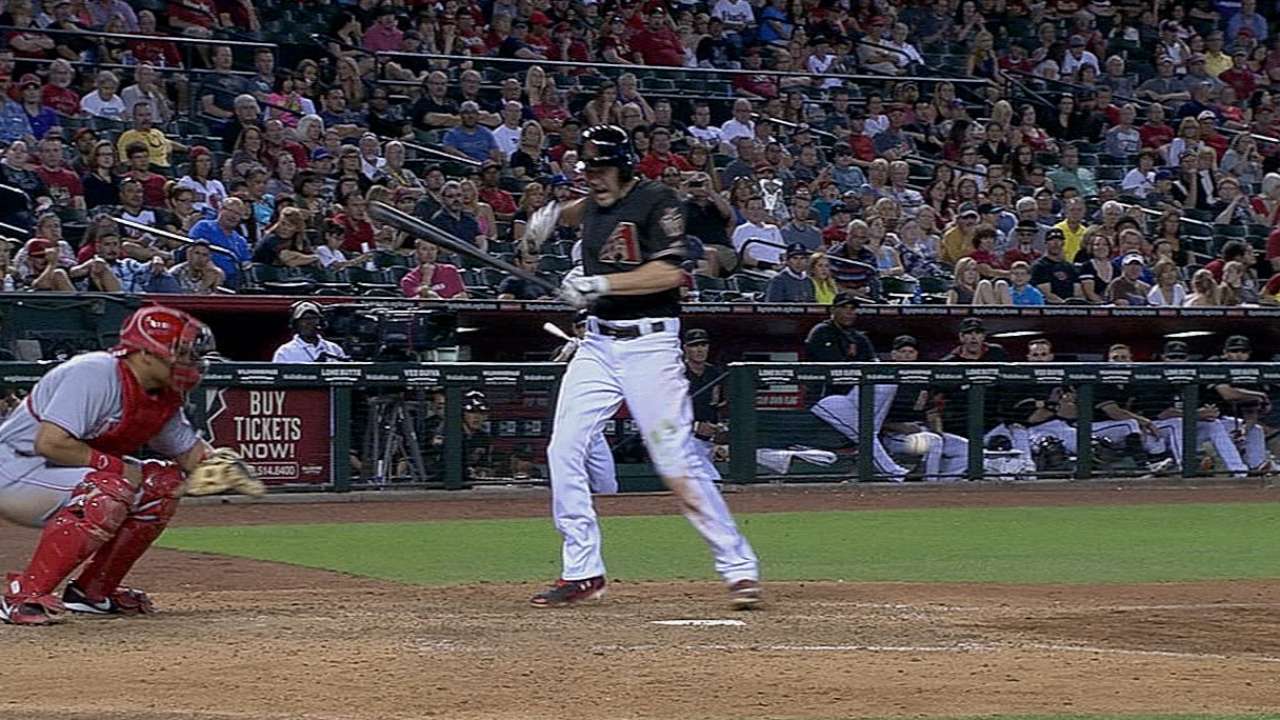 PHOENIX -- Outfielder A.J. Pollock is expected to restart his rehab assignment with Triple-A Reno on Saturday, the D-backs announced before Friday's game against the Padres.
Pollock, who has been on the disabled list since June 1 with a fractured right hand -- an injury sustained when he was hit by a pitch -- has not played in the Minors since Aug. 8 after struggling through his first six games.
Pollock was hit in the hand in his first rehab game and picked up only two hits in his next five games. Fortunately, the plunking didn't severely re-injure the hand.
"That's probably why I got set back," Pollock said. "I think if I didn't get hit there, I'm pretty sure I would have been up already."
Manager Kirk Gibson said that the pain in Pollock's hand was keeping him from getting to inside pitches and that he was struggling to regain the form that allowed him to win a pair of National League Player of the Week Awards in May.
In the 23 games he played prior to the injury, Pollock hit .379 with a 1.098 OPS.
Pollock is feeling better after taking about two weeks off.
"I feel like I got a lot of pop back in my hand now," he said. "Last time I went to try to go out and play, it just felt like something was off."
In other injury news, shortstop Chris Owings will also pick up his rehab assignment with Reno, starting Friday night.
Owings, who is coming off three games in the Rookie league, has been on the DL since June 29 with a strained left shoulder.
Owings hit .571 in those three games, picking up two RBIs, three walks and five stolen bases.
His injury kept him out longer than expected -- he hasn't played since June 25 -- as the shoulder continued to bother him, but with the hot start to his rehab assignment, it looks as though he may have finally put the injury behind him.
"He's good right now, and hopefully that continues," Gibson said.
Adam Lichtenstein is an associate reporter for MLB.com. This story was not subject to the approval of Major League Baseball or its clubs.