Collmenter gives credit to defensive gems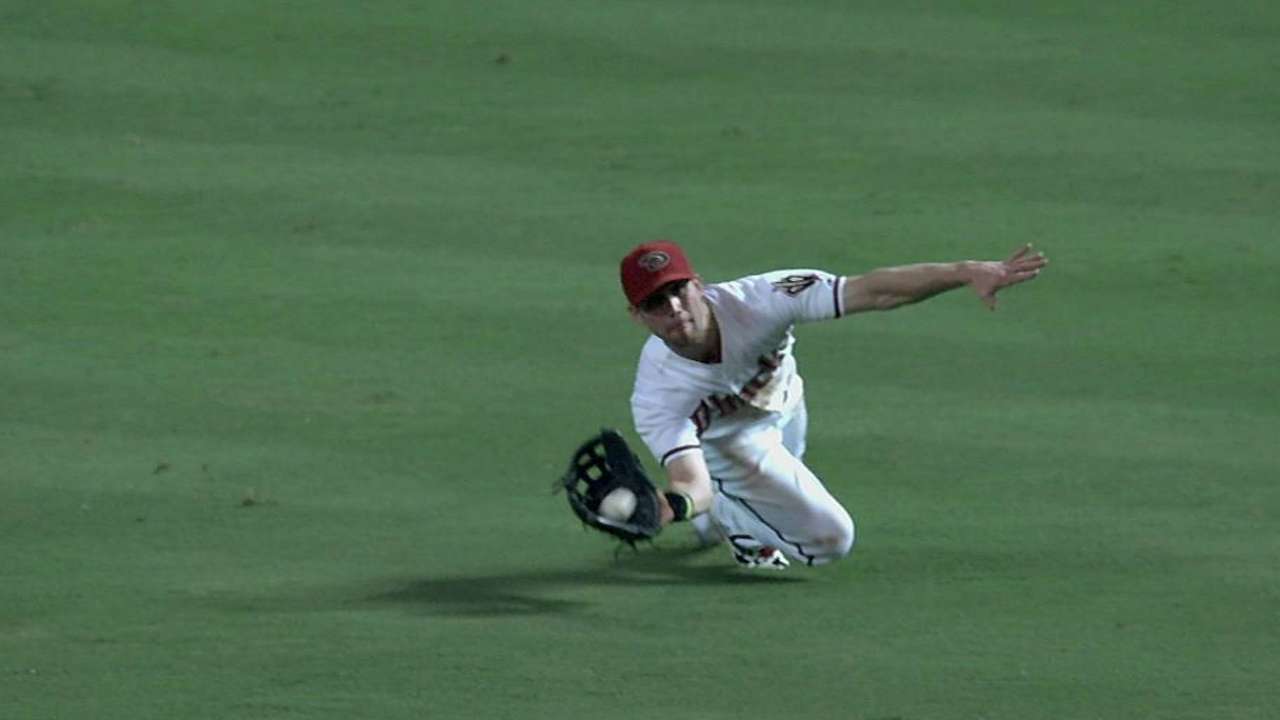 PHOENIX -- Lost in the midst of Josh Collmenter's excellent start to open the D-backs' series with the Padres on Friday were a trio of excellent defensive plays that helped seal Collmenter's gem.
"The defense made quite a few good plays behind me," Collmenter said.
The first two plays came just a few minutes apart. Padres pitcher Odrisamer Despaigne hit a sinking line drive into right-center field. Center fielder Ender Inciarte charged the ball and caught it on the dive after playing it perfectly, preventing Alexi Amarista from leaving first.
Not to be outdone, fellow rookie Venezuelan outfielder David Peralta made a play just as good one batter later.
Yangervis Solarte hit a one-hopper to Peralta in right field, which Peralta grabbed and hurled to third base, reaching Jake Lamb on the fly and nabbing Amarista by several feet.
"I knew as soon as I threw the ball [that I got him out]," Peralta said.
The final notable defensive play came four innings later at the end of the top of the seventh inning.
Jedd Gyorko grounded the ball into the hole between third base and shortstop. Lamb dove for the ball and missed, but shortstop Didi Gregorius was behind him. Gregorius backhanded the ball, sidearmed it to first and threw Gyorko out.
It wasn't close.
"As soon as I get in [the clubhouse], the guys are already saying funny stuff," Gregorius said. "They told me, 'At least make it look hard.'"
Adam Lichtenstein is an associate reporter for MLB.com. This story was not subject to the approval of Major League Baseball or its clubs.