D-backs plan to go to six-man rotation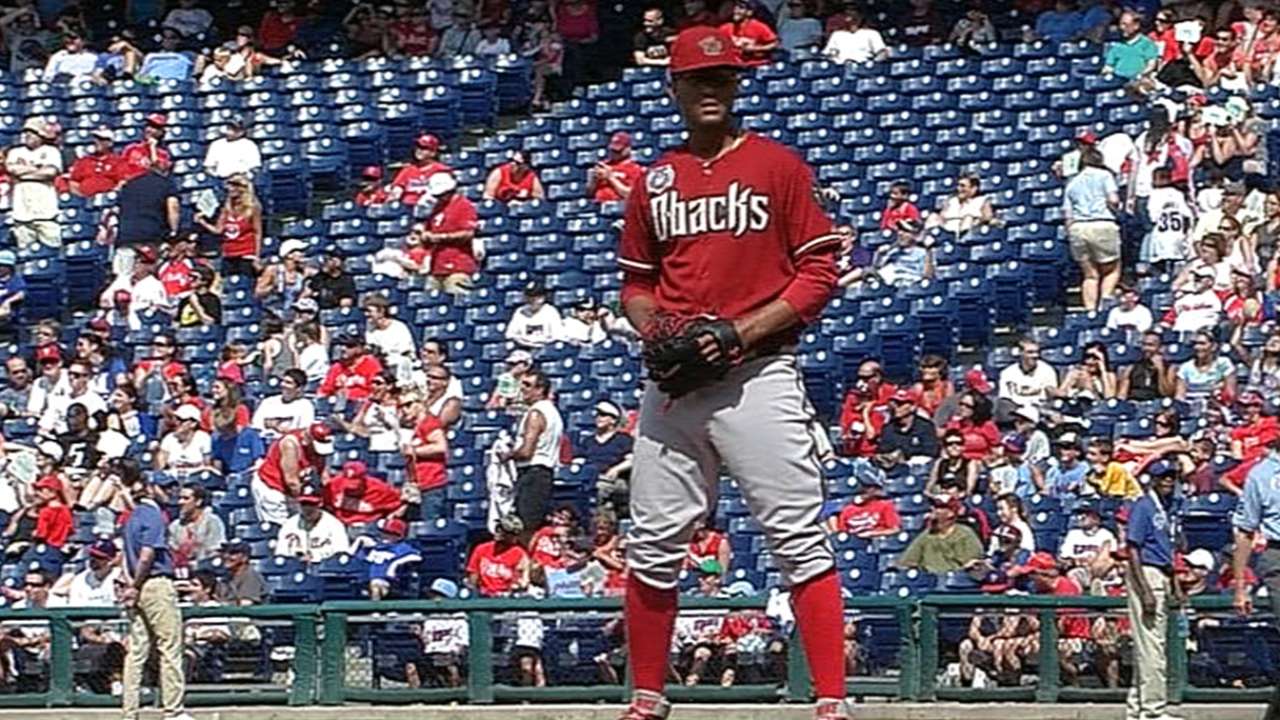 PHOENIX -- The D-backs are focusing on their pitching staff when it comes time to expand their roster to 40 players, manager Kirk Gibson said Saturday.
Gibson said the team plans to go to a six-man rotation in order to preserve its pitchers' arms, but he said the club has not decided whom that sixth person will be.
"A lot of it depends on [Triple-A] Reno," Gibson said. "They're one game back now. They get in the playoffs, it's a timing thing. If their season ends on time, then you go one way. If the season ends after the playoffs, it changes the way things would play out."
One possible candidate is Randall Delgado, who has been relegated to the bullpen since April.
Delgado made two starts earlier in the season, but they did not go well. He gave up nine runs in 7 1/3 innings and was quickly removed from the rotation. Gibson said if Delgado does join the rotation, he would still need to be stretched out, saying Delgado could throw 55-60 pitches now.
Since then, the 24-year-old has been better, if streaky. In 37 relief appearances, Delgado has a 5.26 ERA, but he is also averaging 11.6 strikeouts per nine innings. In some stretches, he has looked downright dominant.
"He's always had a good fastball and a good changeup," Gibson said. "His breaking ball is much better now.
"There's probably a curiosity, if you gave him a chance to start, would it help him work his way through to more consistency? That question hasn't been answered yet."
Whoever does join the rotation will likely be giving starters Chase Anderson and Josh Collmenter a rest.
Anderson has already passed his highest innings mark of his professional career, and Collmenter is quickly approaching his career high.
"We don't have anything particular right now in stone of how far we let one guy go how many innings," Gibson said. "We have a generalization."
Adam Lichtenstein is an associate reporter for MLB.com. This story was not subject to the approval of Major League Baseball or its clubs.