Goldy honored for heart and hustle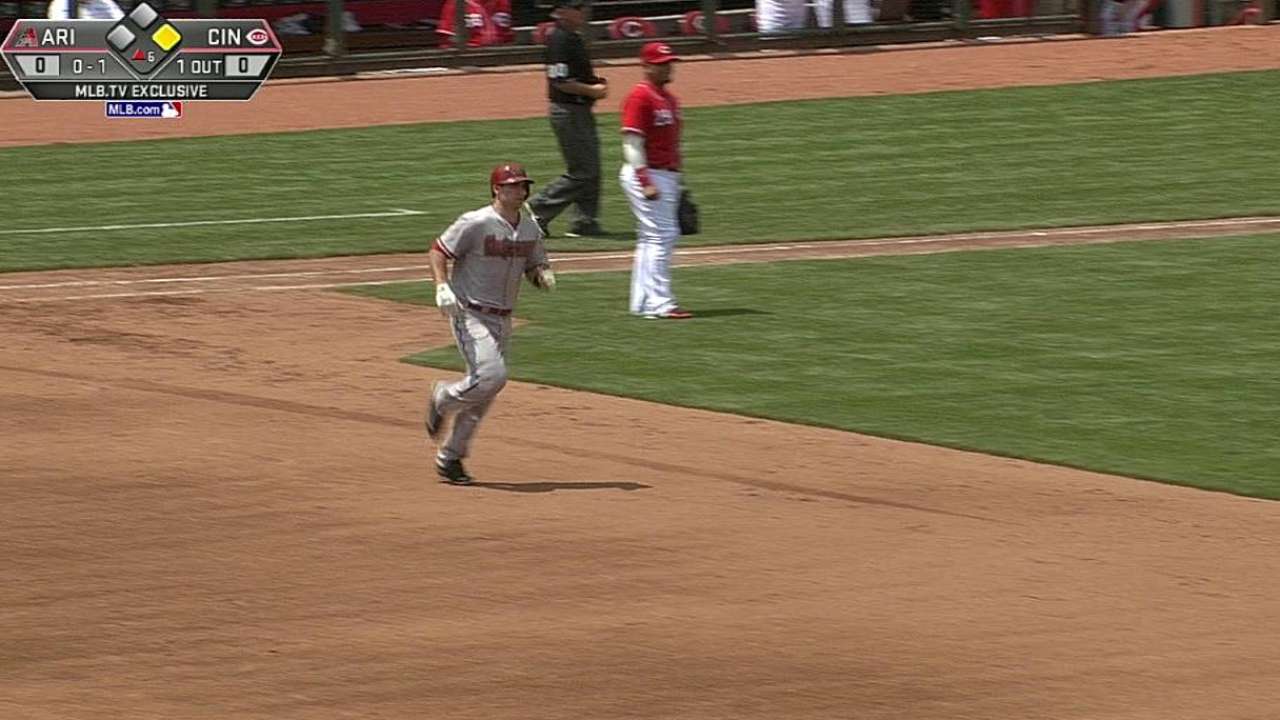 PHOENIX -- First baseman Paul Goldschmidt was honored for being named the D-backs' winner of the Heart and Hustle Award before Tuesday's game against the Dodgers.
Goldschmidt, a two-time All-Star, was named the D-backs' recipient of the honor in July.
The Heart and Hustle Award, which is chosen by committees made up of former Major Leaguers, recognizes players who demonstrate a passion for baseball and best embody the values, spirit and tradition of the sport.
Each team has a player selected as a preliminary winner, and the final winner will be announced at the 15th annual Legends for Youth Dinner in New York City on Nov. 18. Past winners of the award include Albert Pujols, Roy Halladay and Mike Trout.
"He displays every trait that they define for that award," manager Kirk Gibson said. "He's a great choice."
Goldschmidt, who leads the D-backs in home runs, RBIs and OPS, has been on the disabled list since Aug. 2 with a fractured left hand.
Despite the injury, Goldschmidt still dedicates time to the D-backs as well as to his rehab.
"He's Goldy," Gibson said. "He'll never just be around and not try to get better or make his teammates better."
Adam Lichtenstein is an associate reporter for MLB.com. This story was not subject to the approval of Major League Baseball or its clubs.