Ziegler to see doctor in Los Angeles about knee
D-backs reliever will eventually need surgery to deal with frayed cartilage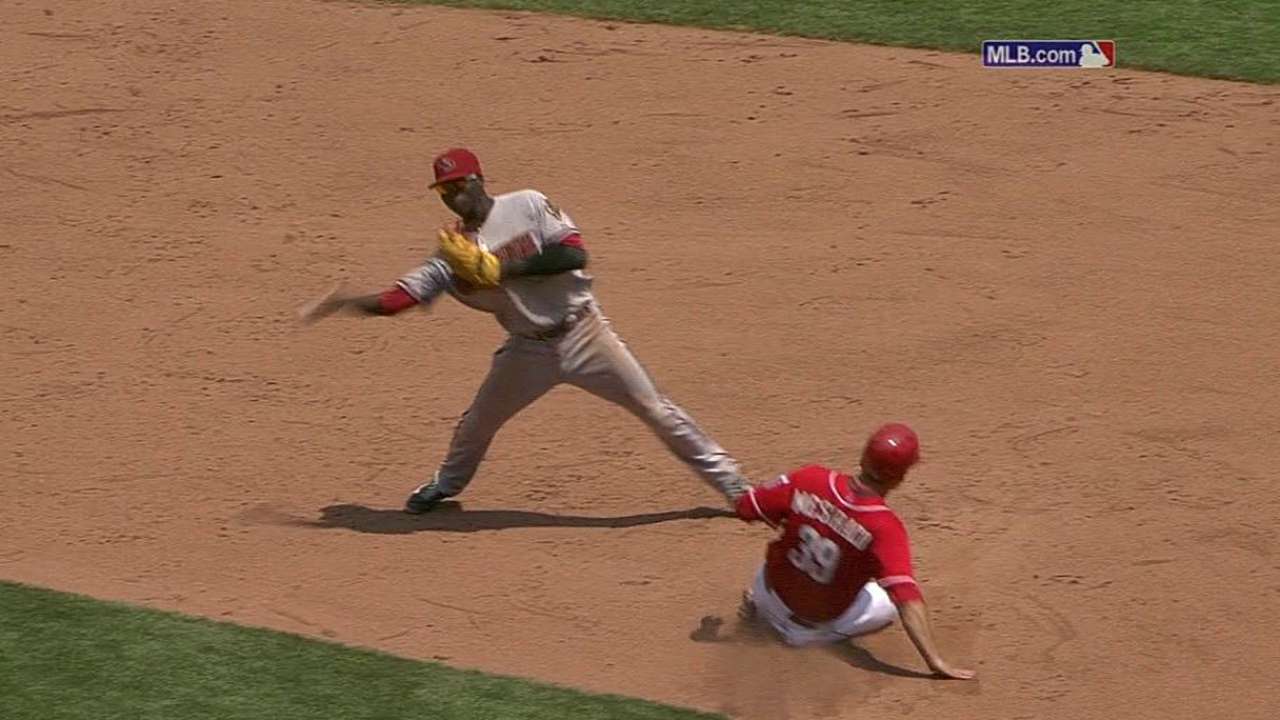 SAN DIEGO -- D-backs reliever Brad Ziegler will receive a second opinion on his ailing left knee from Dr. Neal ElAttrache on Friday in Los Angeles.
Ziegler initially felt the injury during pregame conditioning drills June 27 and was diagnosed by team physician Michael Lee with fraying of the cartilage just under his kneecap. Ziegler said the knee does not bother him on the mound, but manager Kirk Gibson said he has noticed that Ziegler is not able to bend down as low in his delivery because of it.
The numbers seem to back Gibson as Ziegler has struggled in the season's second half with a 6.62 ERA, compared with a 2.42 ERA prior to the All-Star Break.
"[Lee] told me at one point that for this to get completely better, surgery is going to have to happen," Ziegler said. "The question was how long could I go without needing it. Part of the problem is the way I'm genetically made up, my kneecap is just a little off-center and because that's my land leg, there's a lot of force on the outer edge and the front of that knee just because of my mechanics. Over time, it's just kind of worn into that cartilage a little bit to where it's kind of frayed up and irritated and causing all the swelling."
Ziegler said his understanding is that depending on how much repair is required, the recovery time could be four to six weeks on the short end or as long as 12 weeks.
Steve Gilbert is a reporter for MLB.com. Read his blog, Inside the D-backs, and follow him on Twitter @SteveGilbertMLB. This story was not subject to the approval of Major League Baseball or its clubs.